Jun 13, 2016
Hello Friends:
I've been staring at this blank page for 45 minutes trying to figure out what to say. In the wake of the Orlando shooting, I keep going back and forth struggling to decide what is the right way to express my anger and hurt.
As a gay man and as the founder of the Write Out Loud Syndicate I think it is important to remind my readers and supporters that homophobia and transphobia continue to be a reality in our country. The LGBTQ community has won significant battles in the past years, but there are still plenty of people vulnerable to violence and discrimination.
I know that love and action are the answers. So I will focus my anger into action and fight the hateful rhetoric flooding the internet with love. This afternoon I will attend a vigil in memory of the victims. I encourage you to do the same in your area. Show your support; show that you are not afraid to stand next to the LGBTQ community. 
It is not the violence against us but our courage what define us.
In this link, there are other ways in which you can help.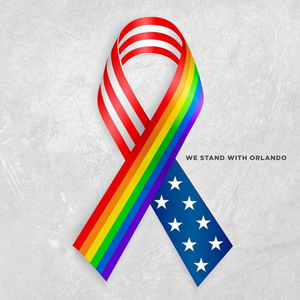 Love
Ricardo