Aug 1, 2016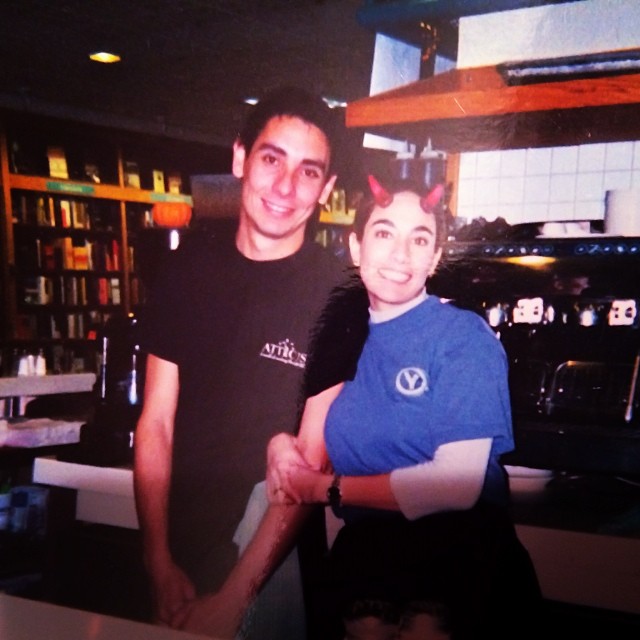 (Picture: Halloween night 2001)
Hello friends, family, and fellow authors
We are three months away from the release of The Catcher's Trap and this humbling journey continues to fill me with joy.
Last week Out Traveler's editor, Brian Van Gorder, had this to say about my book: "In his fast-paced and tense first novel, The Catcher's Trap, Ricardo Henriquez introduces us to an entirely original, richly detailed universe filled with strong, well-developed characters trying to survive their nightmarish new world. Sure, there are plenty of horrible monsters lurking on every page, but it's the glimmers of joy found in the despair, the humor poking through the inhumane, that may just be the book's cruelest beasts."
As I read his words, I couldn't help to feel emotional and reflect on the past 15 years of my life. On October 2nd, 2001 I arrived in the U.S. like many other immigrants: full of dreams and hopes for a life of unlimited possibilities. During my first 2 years, I rented a small bedroom where everything that I owned fitted with room to spare. I worked as a waiter from noon until 1 A.M. 6 days a week while learning English by attending free adult education classes, reading children books and watching Will and Grace.
Those days were hard. Money was not enough to live comfortably and, as time passed, I started questioning the decision of leaving my country.
Fast-forward to August 2016. Thanks to the love and support of many, many people, today I'm writing to you, my readers; friends who either cared enough about me to pre-order a book that didn't exist yet, or strangers who read a couple of chapters and thought they would take a chance on this weird fantasy/horror idea.
Mister Van Gorder's words not only made me reflect on this journey and feel thankful for all of you. They also gave me much-needed fuel to continue working on The Catcher's Trap sequel, Worlds Walker and continue pushing to make sure my book is a success.
So there are two things I will do in the coming months:
I will start a campaign to get The Catcher's Trap to sell 1000 copies before its release day (November 8th)
I will finish writing Worlds Walker before the end of the year.

Both goals are bold. But I feel energized and ready for them.
If you are on this list and haven't pre-order a copy of The Catcher's Trap, please consider doing it.
If you are on this list and have not check yet Worlds Walker, check it out here and consider following the project.
Have a fantastic week.