Oct 21, 2016
Hello Friends
Today you probably received an e-mail that looks like this

This means: YOU GET A BOOK, AND YOU GET A BOOK AND YOU GET A BOOK!!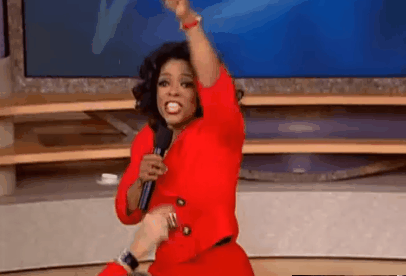 I'm sure you are jumping just like Oprah's audience. I know I am.
 
As the e-mail explain, if you still live in the same house you did when you ordered the book, there is nothing for you to do. Just sit tight and wait for your copy of The Catcher's Trap to arrive in the mail, very soon. 

Once again I want to thank you for your support. This is a dream come true and, I know it in my heart, just the beginning of many great things. 
So what is next you wonder? 

I'm taking my show on the road! I don't have all the dates yet, but I will be speaking at several libraries in Connecticut and doing book signings, so far, in three bookstores. I won't spill the beans on events without a confirmed date because I am extremely superstitious, but here are the dates that are set. 

North Haven Barnes and Noble: Thursday, November 10, 6 PM
Hamden Public Library: Sunday, November 20, 2 PM 

The next step in this journey we are taking together is reviews. I need to get as many reviews as I can on Amazon and Goodreads in the next three weeks, so as soon as you get your copy, start reading away and then share your thoughts with the world. 

That's it for now
Have a wonderful weekend