Nov 12, 2016
Friends
The Catcher's Trap is out in the world and, hopefully, already in your hands. As you can imagine, releasing the book on Election Day, and on a week like we just had in America has been quite interesting.
Still, two days after the election, over one hundred of you came out and supported the release of my book. This past Thursday, the North Haven Barnes and Nobles was flooded with people attending my first ever book signing. It was beautiful and humbling. Fun fact, the mayor of Hamden gave me a proclamation on behalf of the town. I had no idea that was happening and it was a wonderful surprised.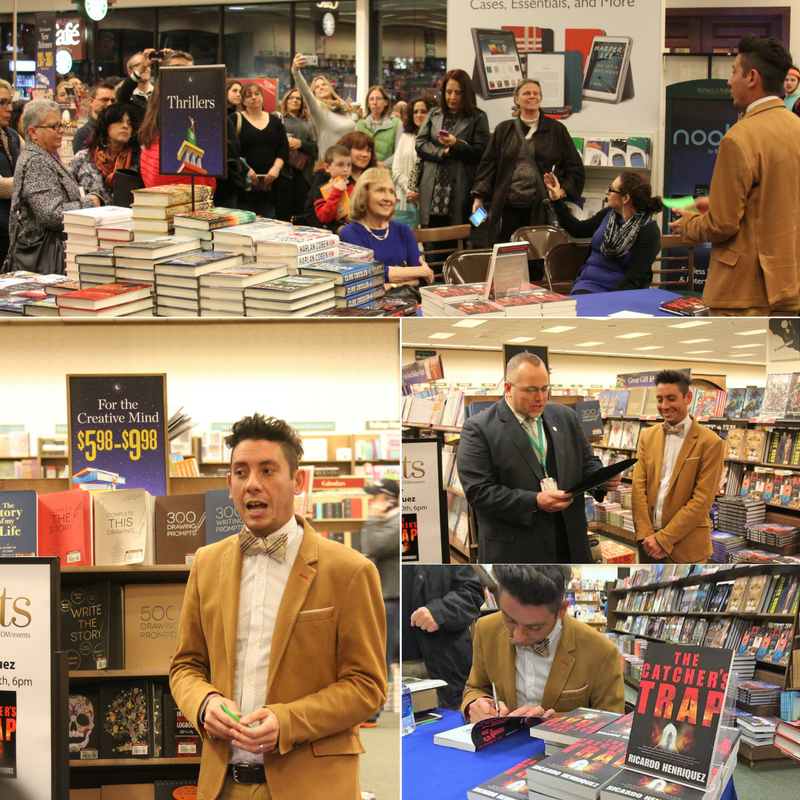 If you missed me on Thursday, you can come and see me at the Hamden Public Library on Sunday, November 20th, at 2 pm. I will be speaking there as part of their guest authors series.
The next step in this thrilling journey is to get reviews. I need to get as many reviews for the Catcher's Trap as possible in the next coming weeks. So please, once you are ready, go into the links below and leave an honest review. It doesn't have to be long, just your thoughts about the book. Trust me your review will make a huge difference.

Have a fantastic rest of your weekend.
Best
Ricardo