May 15, 2017
My sincerest apologies, dear readers, because "The Animal in Man" hasn't made it into your hands yet. I've only recently learned that its production was delayed due to the book's length.
I've been chipping away at the word count as much as I possibly can, but between my familial responsibilities and my new high-school teaching gig, there's not much time left in the day for editing. I've been tasked with cutting 42% of my novel, so it's going to be some time I'm afraid. I'm slitting the throats of some characters I cared a lot for, but I'm allowing a few others to live a bit longer.
One of the main characters who will not be cut is Feyn, the white wolf. Twenty years ago, when the campaign to eradicate all the insect Thraxians came to its close, Feyn - a Leoran knight of some renown - set off for his homeland, eager to see his wife and children again. When he returned at last, he found his estate ransacked, his castle burnt to the ground, and his son butchered. And he found the butchers. They soon overpowered him, struck a fatal blow across his face, leaving a wicked scar from his mouth to his ear, and threw him into the ditch alongside his wife's corpse. But Feyn did not die there. During the attack, Feyn's body fell unconscious as its parasitic spirit inexplicably fled. He regained himself - his true self - down there, in the dark. Feyn became something else entirely that night. A true animal.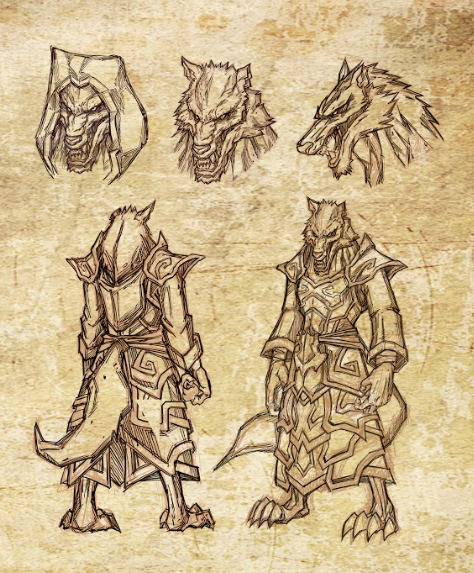 So Feyn stays in the story. He's been dead once already, you see. It doesn't suit him.
I commissioned the character sketch for Feyn from the ultra-talented Ronald Orrego. You can find more of his work here, as well as his contact info if you need him. Tell him Joe sent ya.
Stay tuned, dear readers.