Dec 3, 2016
Greetings, Party People!
It's been a very Terminus day, so I just wanted to share a quick note of nerdy glee with you. The first reactions to the manuscript have been positive and the first note was essentially "let's explore this world more." So I've added back in a subplot that I was very attached to, but cut for fear that it was "too weird." I'm also toying with the idea of moving up some plotlines that I had been working on for the sequel. Sounds like a perfect excuse to do some storyboarding, yeah?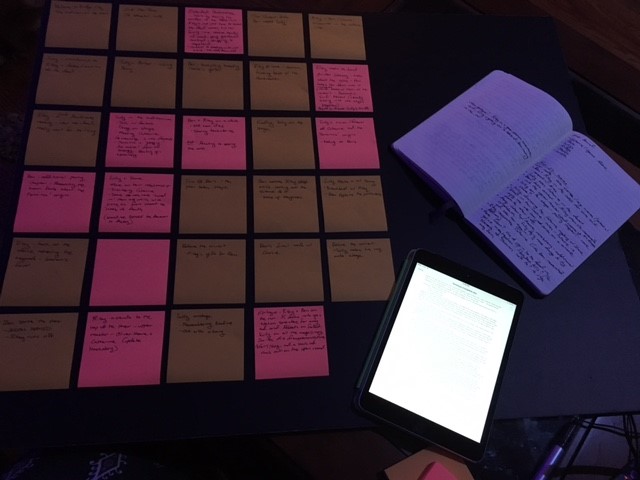 So things are rolling along. It's so amazing to have the opportunity to work with real professionals and that's thanks to YOUR support! I know you all are eager to get your hands on the finished product and I appreciate your patience now that we're in the meat of the editing process. Stay turned for updates! As soon as I have a release date, we'll do shots!
If you haven't yet joined the pre-order party, please check out the
sample chapters
.
Terminus
is also part of The List 2016 contest, a final shot at full distribution for some of the coolest projects of the year. Congrats to all the nominees!! Terminus is currently in 5th place, with only eight more readers needed to hit 4th. If you haven't picked up a copy yet, now's the perfect time!
Also, on a semi-related note, I feel the need to give a shoutout to Westworld for reassuring me that dark and philosophical scifi is where it's at. And I thought the Terminus's origin story was too weird? Pfft! (Highly recommend. Thumbs up.)
Well, back to it. It's not a proper Saturday night until you break out the post-its.
Cheers, y'all!
Jaye