Sep 7, 2016
Greetings, lovely people!
I'm excited to announce that Terminus is officially part of the Quill collection and is now IN PRODUCTION!!!!!!!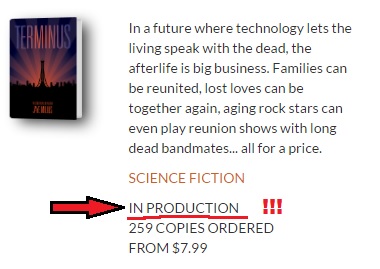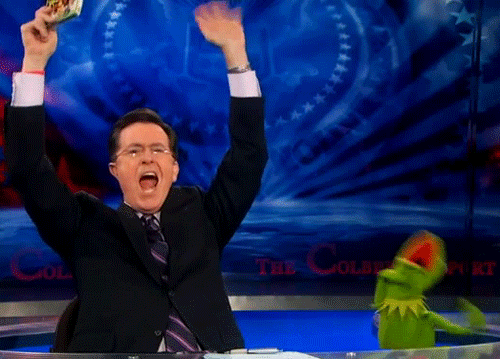 I should hopefully have timeline details for you soon, but in the meantime check out the
shiny, new site
! I'm especially fond of the section showing the 218 (!!) readers who made this book possible. You all are absolutely amazing.
If you haven't picked up your copy yet, the price has dropped to $7.99 for an ebook and $13.99 for paperback. You might not get the cred of being an OG backer, but you still get all the mysterious spirits, dead rock stars, and twisted little tragedies! Tell your friends!
Also, a warning to anyone reading along, I'm planning on pulling down some of the sample chapters that are currently posted. 13 is a wee bit excessive, so I'm planning to drop it back down to 5 or so within the next few days (enough that readers still get to meet Sully, of course). Hopefully this will make it more enticing for new readers and I can weave in some new content during this big editing push.
Now comes the waiting, but I plan to keep posting expanded content while Terminus is in production. Explorations of the other towers, more character analysis, maybe even bits of the sequel as inspiration comes. If there's anything in particular you'd like to see or know, hit me up. And, since there have been quite a few requests for it, I plan to again summon up my liquid courage and do more videos. ;)
For now, though, a bit of a rest might be in order. (And editing. But also rest. And then more editing.) This has been an exhausting process, but every time I started to flag, you all were there with comments and support. My head tends to get stuck in the dark places (with a whole book o' death, who woulda guessed?) and you all have done SO MUCH to pull me out of myself and remind me that, sometimes, dreams do come true.
Thanks again, y'all! And good luck to everyone currently campaigning!
Have a great week!
Jaye