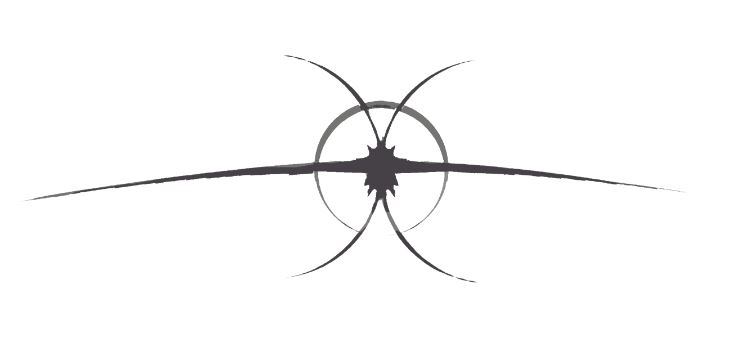 Synopsis
Relai Aydor is not a princess anymore.

She ditched a throne, a planet, and a galactic coalition for a quiet life on Earth when her father showed her just how worthless he thought she was. Now, five years later, she wakes with her father dead and a bounty on her head. She'll need a lot of help to get home and take back her crown from the tyrants who kidnapped her and started killing in her name.

She's not a princess, but she could be a queen.

Milo might be called a terrorist now, but if he overthrows Relai he'll get to pick his own title—and his people will finally be free. But when he tracks down his tyrant queen and ends up springing her from captivity instead, they begin a tense journey from Earth to their home planet of Arden to cut down the true villains. They won't make it far without the help of a spoiled teenage soldier, a beleaguered tech genius, and a bartender who definitely only tagged along for the fun of it, no other reason, none at all...

Now they just need to catch a ride off-planet.
Available to Read

About the Project
She Is the End is the first book in the Vada Chronicles trilogy, an epic New Adult* space opera. Each book will consist of twelve episodes. The first draft is complete and portions of books two and three are written.

I greatly appreciate your visit to my project. Please feel free to comment with any questions!
*New Adult is a rather new genre featuring protagonists between the ages of 18-30. It's a thing, I promise.

Art
I like art. I really like art. I am, in fact, an artist, and I will be illustrating the print edition of the book series. The book cover was created by the incredible, wonderful Kavya Tiwari, and I also like to commission art of my characters from other artists.

For example, here's the main character of our ensemble, Relai, as imagined by Madeleine Caldwell (madeleinepc@msn.com)...

And look!, her evil alter ego, the False Relai, painted by the incredible Mikee....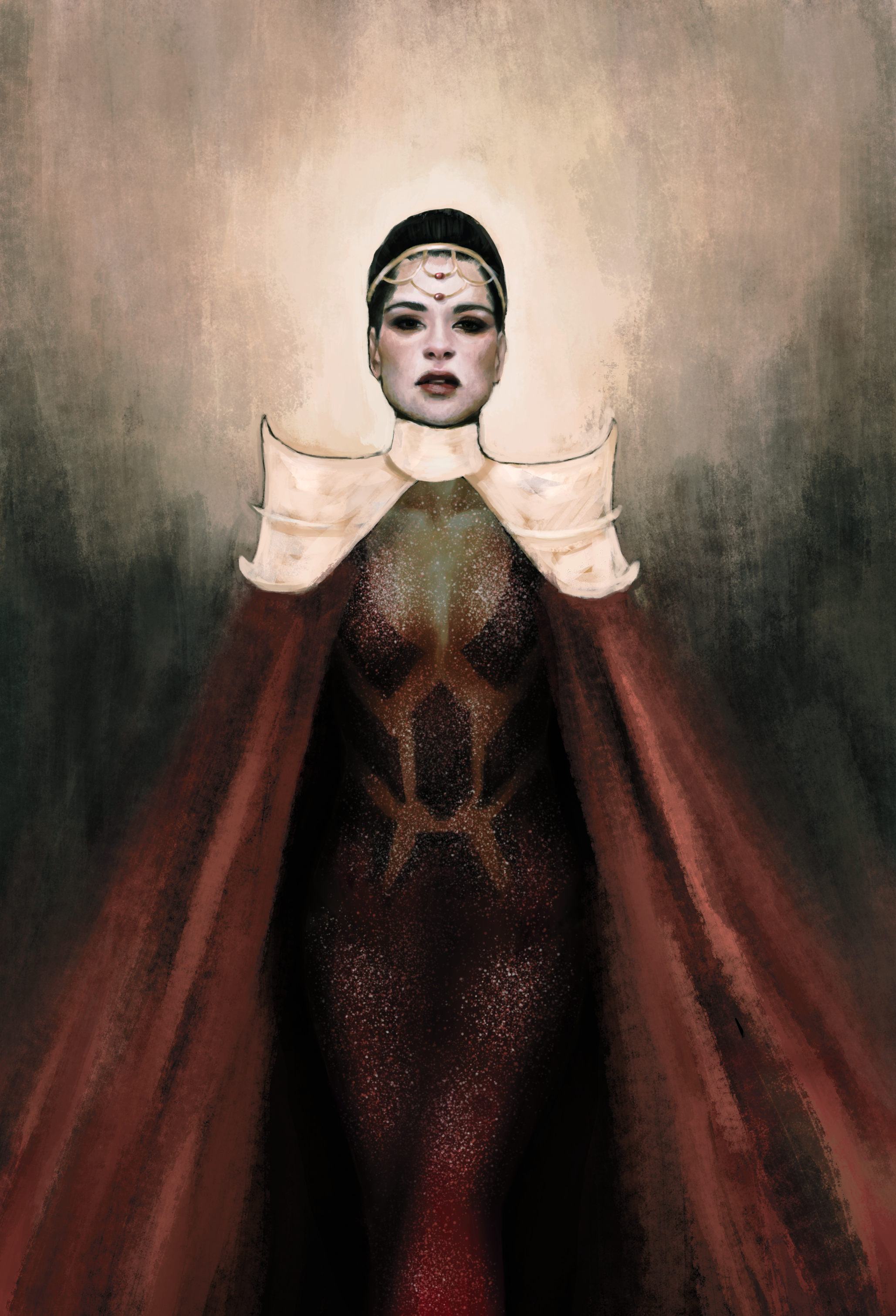 And here is brooding Milo, painted by the insanely talented Kay Solley...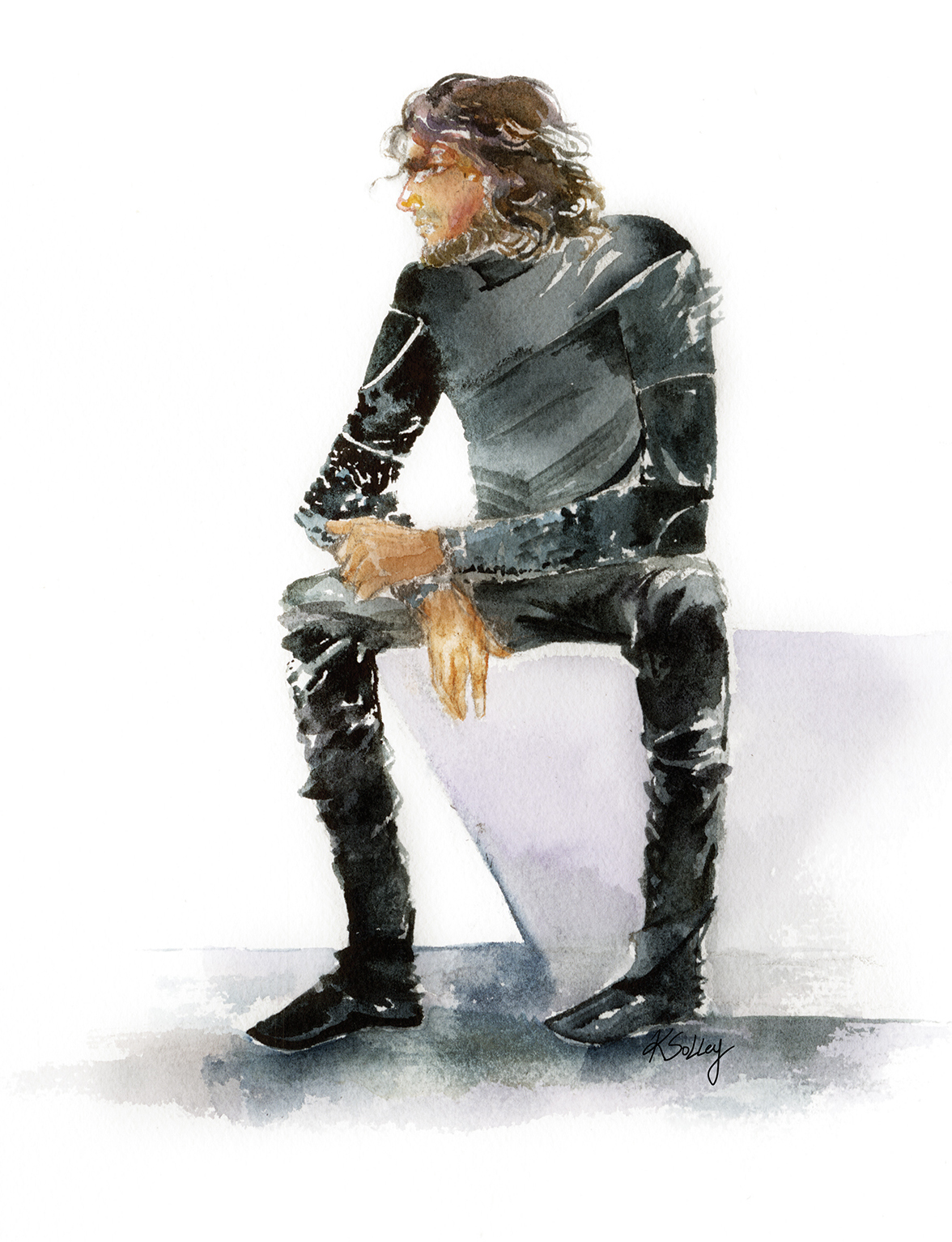 And here are Tannor and Goren, looking so very dashing in their guard uniforms, by Madeleine Caldwell(madeleinepc@msn.com)...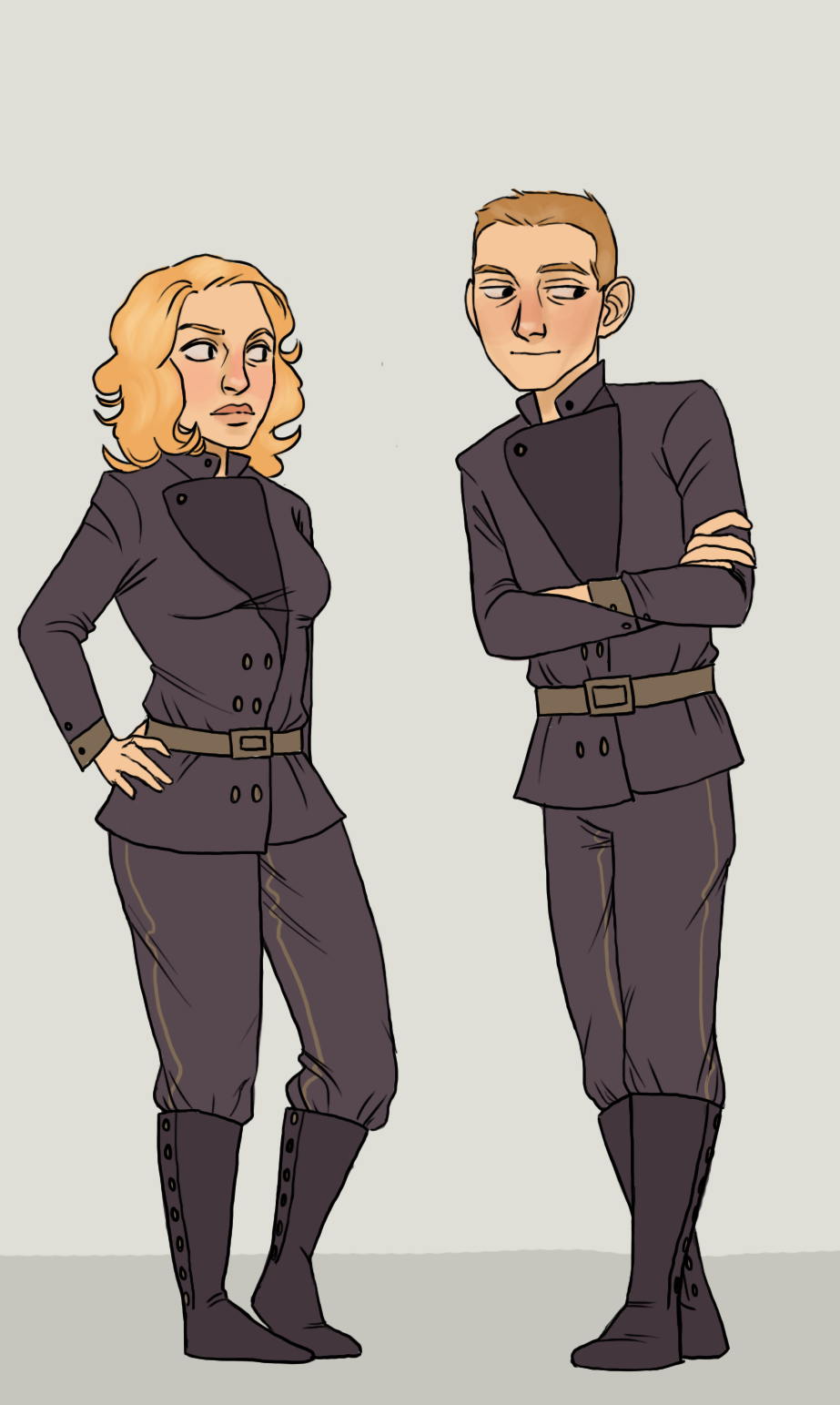 And finally, here's my sketch of Ky - just one of a series I'll be sending out in an update: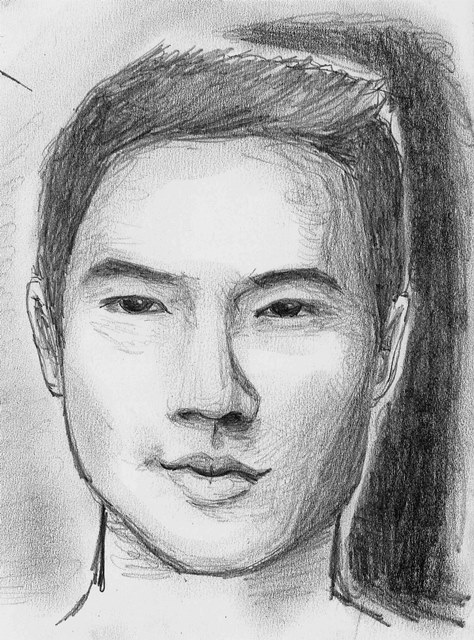 ...But these aren't even the book illustrations! These are just fun sources of inspiration to get me through the long, cold nights of wine and writing.

For my illustrations, I'm thinking I'll go with either pencil, like this: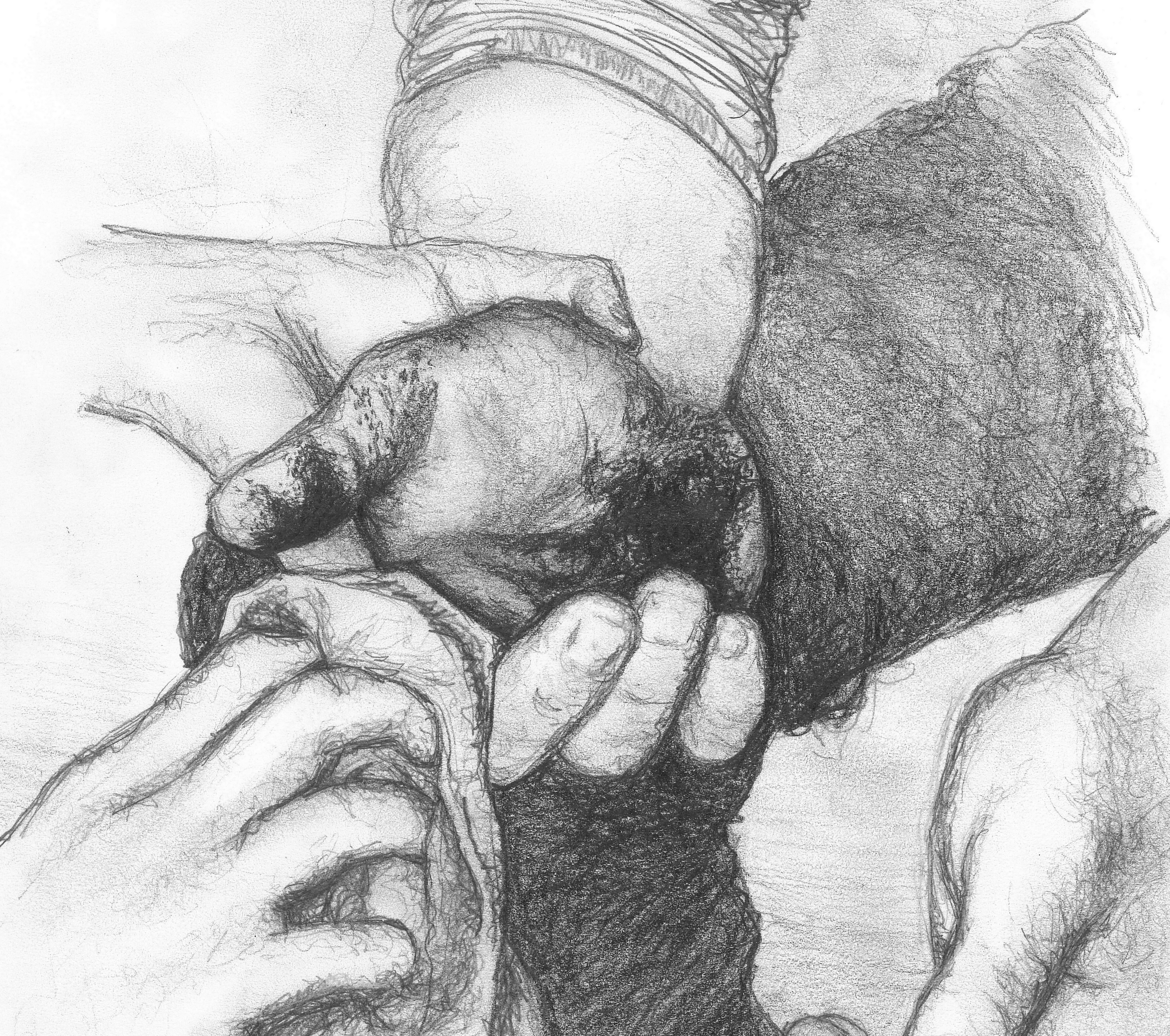 ...or charcoal, like this: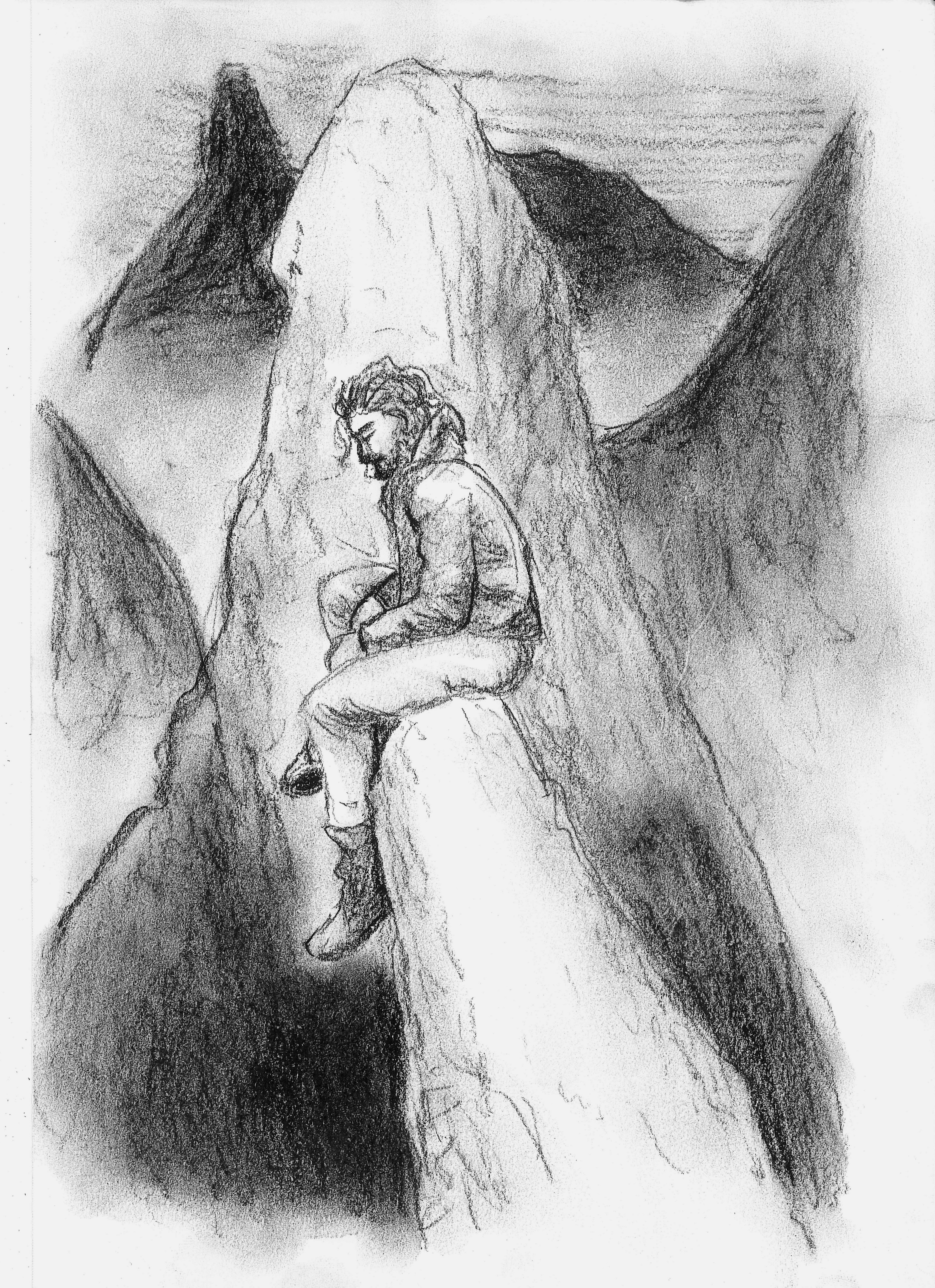 I'm open to suggestions. Maybe I'll even illustrate whatever moments readers want to see the most!

Find me on:
Twitter * Facebook * Pinterest * Tumblr