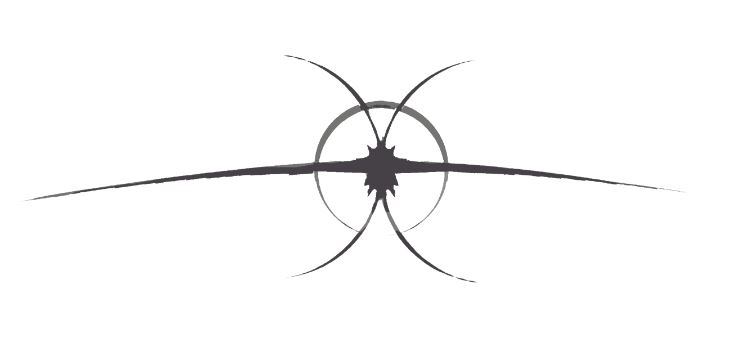 NOTE: I have decided to self-publish She Is the End. Release date: March 1st 2018! I hope you'll check it out.

Synopsis
Relai Aydor, the tyrant queen of the galaxy, has been hiding and sunning on the resort planet of Earth while her home planet, Arden, crackles in the grip of her distant rule. Milo Hemm escaped that hell and tracked her down to bring her to justice with help from a man with too many secrets and zero morals. A pair of Ardenian soldiers is the only thing standing in his way… until they realize she hasn't been ruling at all.

And now everyone wants them all dead.

Space witches, violent rebels, hired assassins, government suits, and a conspiracy theorist podcaster are the least of their problems—they need to get off this planet to reclaim Relai's throne. With our galaxy on the line, they'd better learn to take care of each other… before they tear themselves apart.

A thrilling blend of deep character relationships and breathtaking action, She Is the End begins an epic trilogy about trust and doubt, justice and mercy, friendship and love.
Available to Read

About the Project
She Is the End is the first book in the Vada Chronicles trilogy, an epic New Adult* space opera. Each book will consist of twelve episodes. The first draft is complete and portions of books two and three are written.

I greatly appreciate your visit to my project. Please feel free to comment with any questions!
*New Adult is a rather new genre featuring protagonists between the ages of 18-30. It's a thing, I promise.

Art
I like art. I really like art. I am an artist in addition to a writer, and I like to engage with my material by drawing my own stuff as well as commissioning other artists. My book cover was created by the incredible, wonderful Kavya Tiwari, and here's the main character of our ensemble, Relai, as imagined by Madeleine Caldwell (madeleinepc@msn.com)...

And look!, her evil alter ego, the False Relai, painted by the incredible Mikee....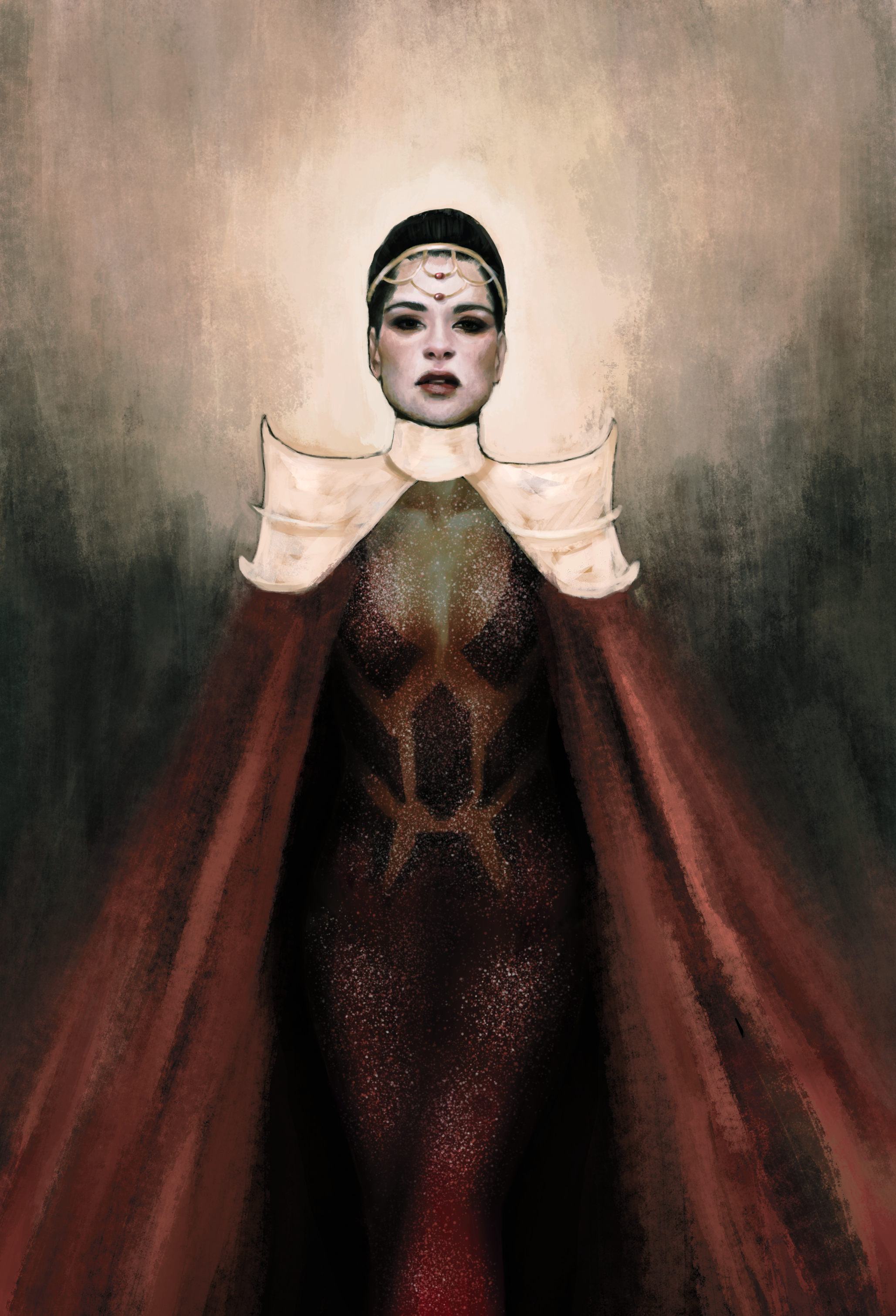 And here is brooding Milo, painted by the insanely talented Kay Solley...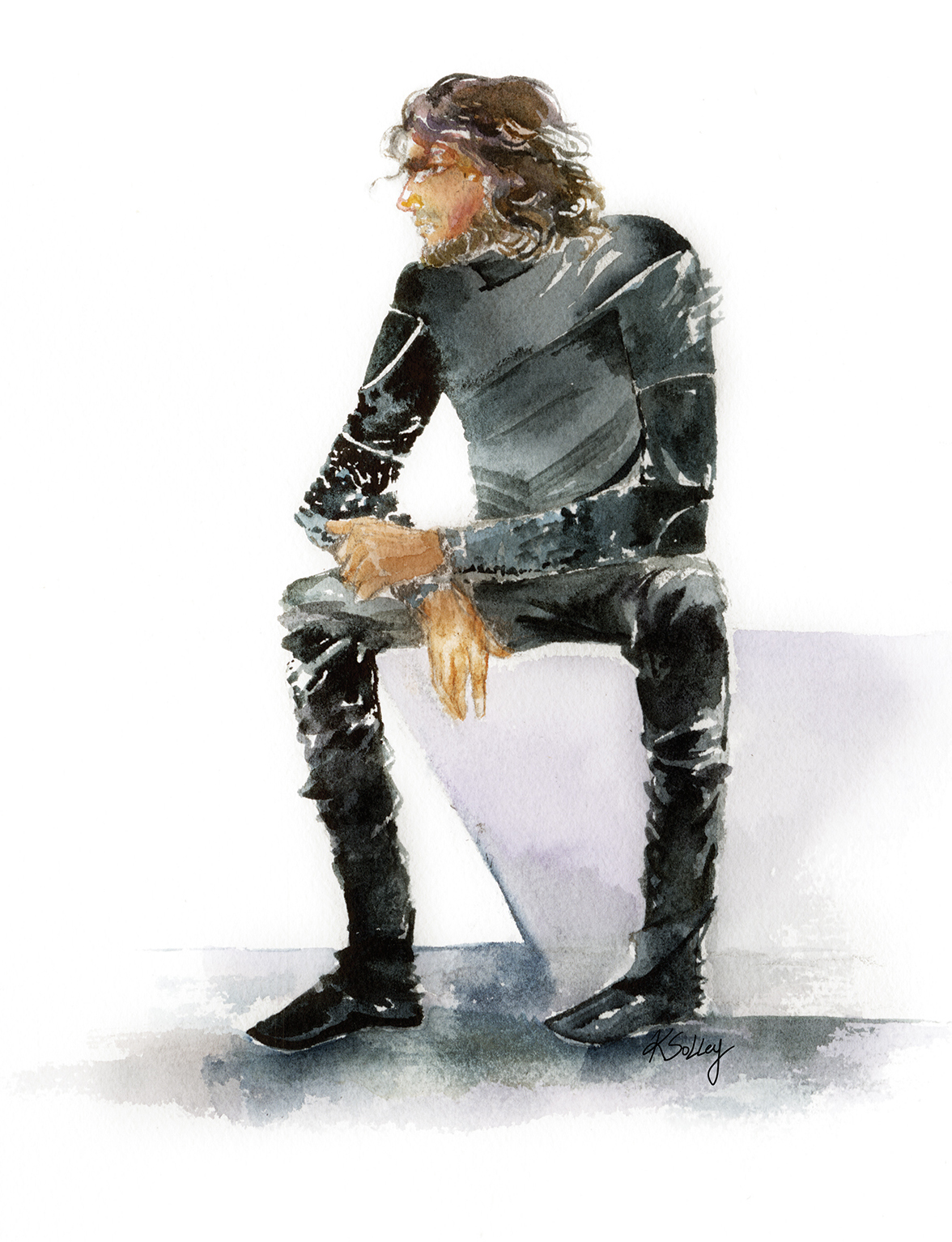 And here are Tannor and Goren, looking so very dashing in their guard uniforms, by Madeleine Caldwell(madeleinepc@msn.com)...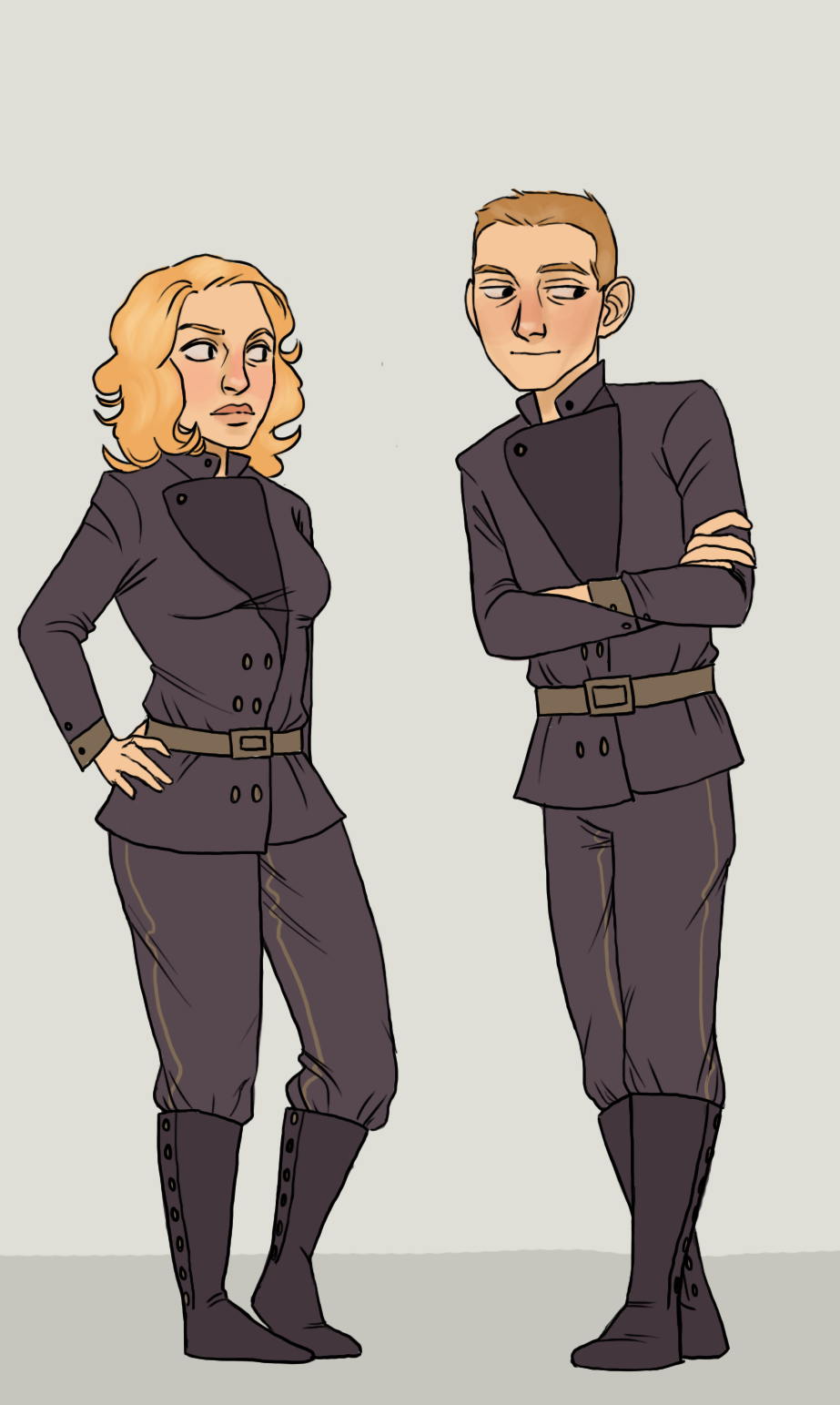 And finally, here's my sketch of Ky - just one of a series I'll be sending out in an update: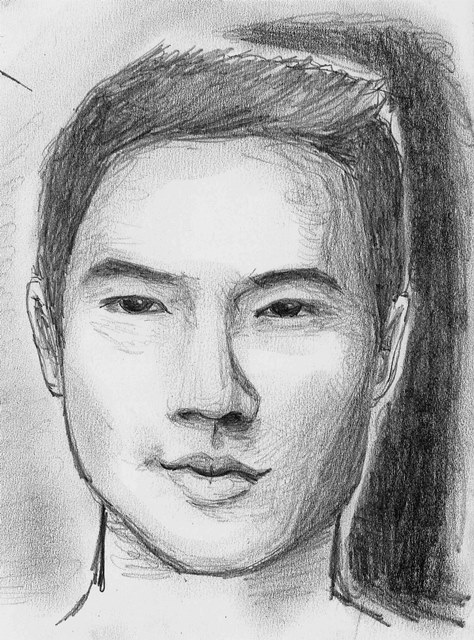 ...But these aren't even the book illustrations! These are just fun sources of inspiration to get me through the long, cold nights of wine and writing.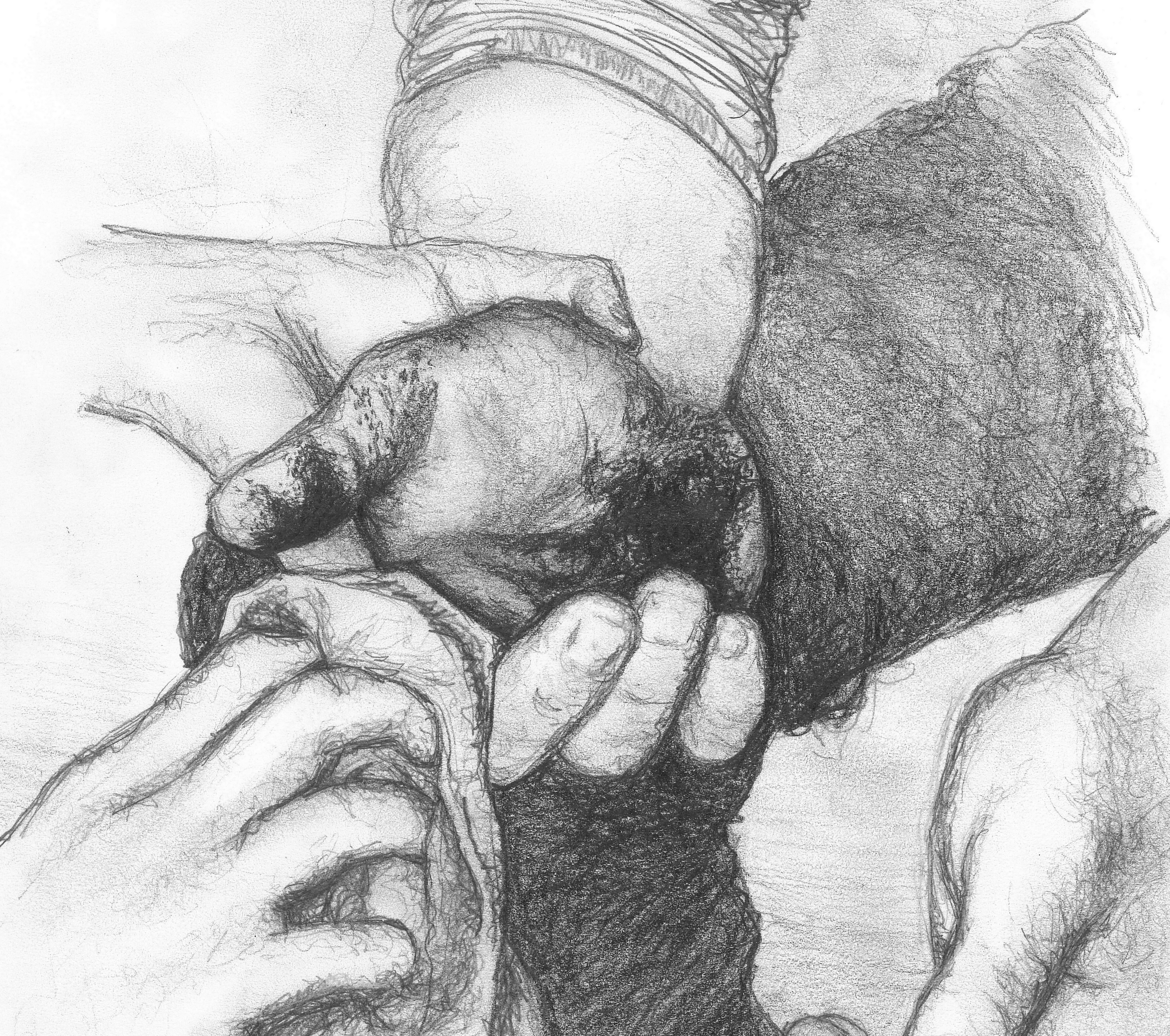 ...or charcoal, like this: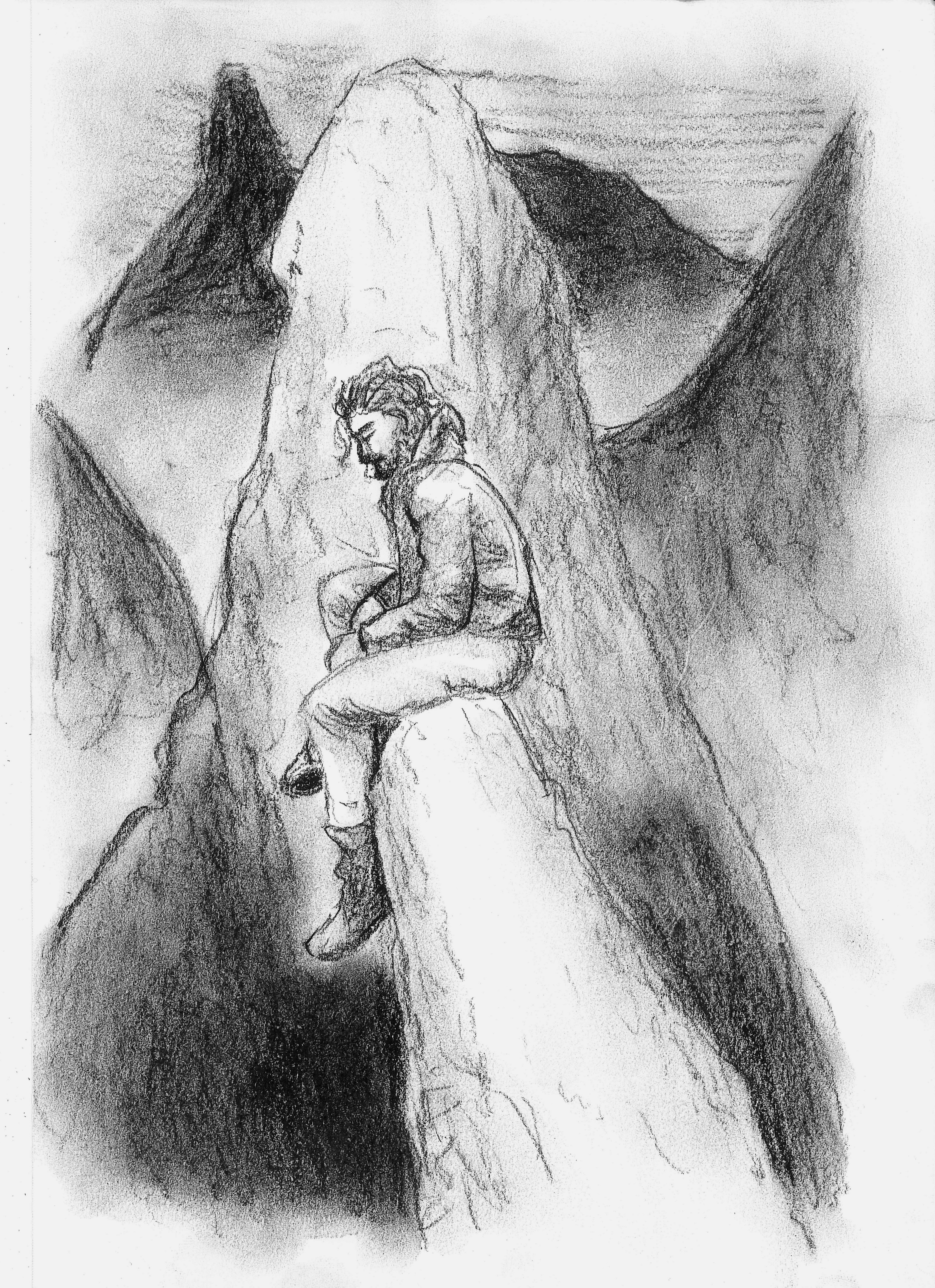 Find me on:
Twitter * Facebook * Pinterest * Tumblr