THE STORY
Five years into Kabathan's worst war, the Oniyum is still missing. The planet is in disarray, tribe fighting tribe. Mechs, Nenjin, Wranglers, Steampunks, Mobsters, Vampians, Necromancers, Vikings, and Pirates all trying to annihilate each other. The Fantasarians officially stand accused of the theft, but they refuse to confess or back down, which only deepens the conflict.
After a particularly deadly explosion erupts on the outskirts of Fantasarian land, Reman — a young, fast-advancing pilot for the Mech Republic — is assigned an unusually important solo mission to investigate. Alone, on the other side of the planet, deep in wild, Fantasarian country, trouble finds Reman immediately. Ambushed and taken captive, he finds himself surrounded by his culture's oldest enemies; Elves, Wizards and the acrid stench of Magic. He prepares to sacrifice himself in the name of war, but is, instead, confronted with a new question: is there a need for war at all?
Listen to the Prologue narrated by Audible narrator, Benajamin Cairns

THE WORLD
Kabathan is peopled with cultures inspired by different genres: fantasy, sci-fi, noir, martial arts, steampunk, horror, mythology, and so on.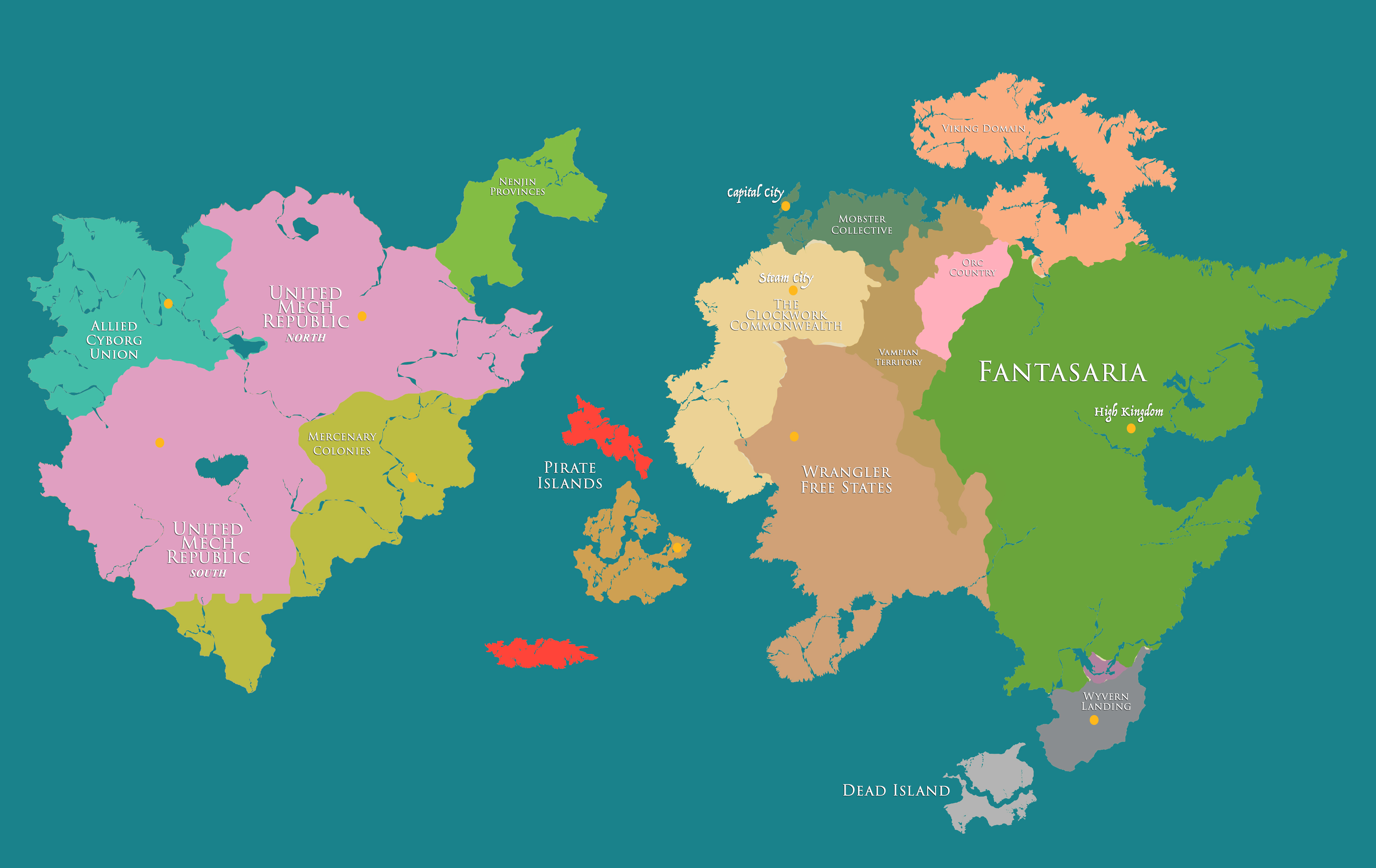 Peace was always kept between them by a sentient, crystalline relic called The Oniyum. Shared and passed between the tribes for centuries, it became the center of their world order and the source of each culture's evolution. Whatever mild friction existed between the tribes, the Oniyum kept it at bay. Until the Oniyum inexplicably vanishes, leaving behind disaster and war in its wake.

It would have been easy to use the Oniyum as a McGuffin; center the story around it, but, instead, our story deals with the very real fact that the world relies too heavily on it anyway. The characters realize, "if it's gone, it's gone; let us accept it, find a newway to co-exist and move on." It serves as a very significant analogy for the story's themes of loss, grief and forgiveness.
Genre Wars on Facebook
Genre Wars YouTube Channel
Genre Wars Instagram

ABOUT ROBIN C. FARELL
A local to the Washington D.C. area, I'm a sucker for a good book, Whovian, honorary Gilmore Girl, Slytherclaw and frequent visitor to the Marvel and DC Comics universes. I spent most of my childhood and early adolescence with the goal of becoming a novelist, while, simultaneously, developing a thorough love of cinema. At the age of three, I was quoting The Wizard of Oz. Now, I am a full-time video editor for DUO Media Productions, a writer of prose and script, cosplayer and all-around geek. I have worked in many different roles on film productions including script supervisor, production coordinator, and assistant director.