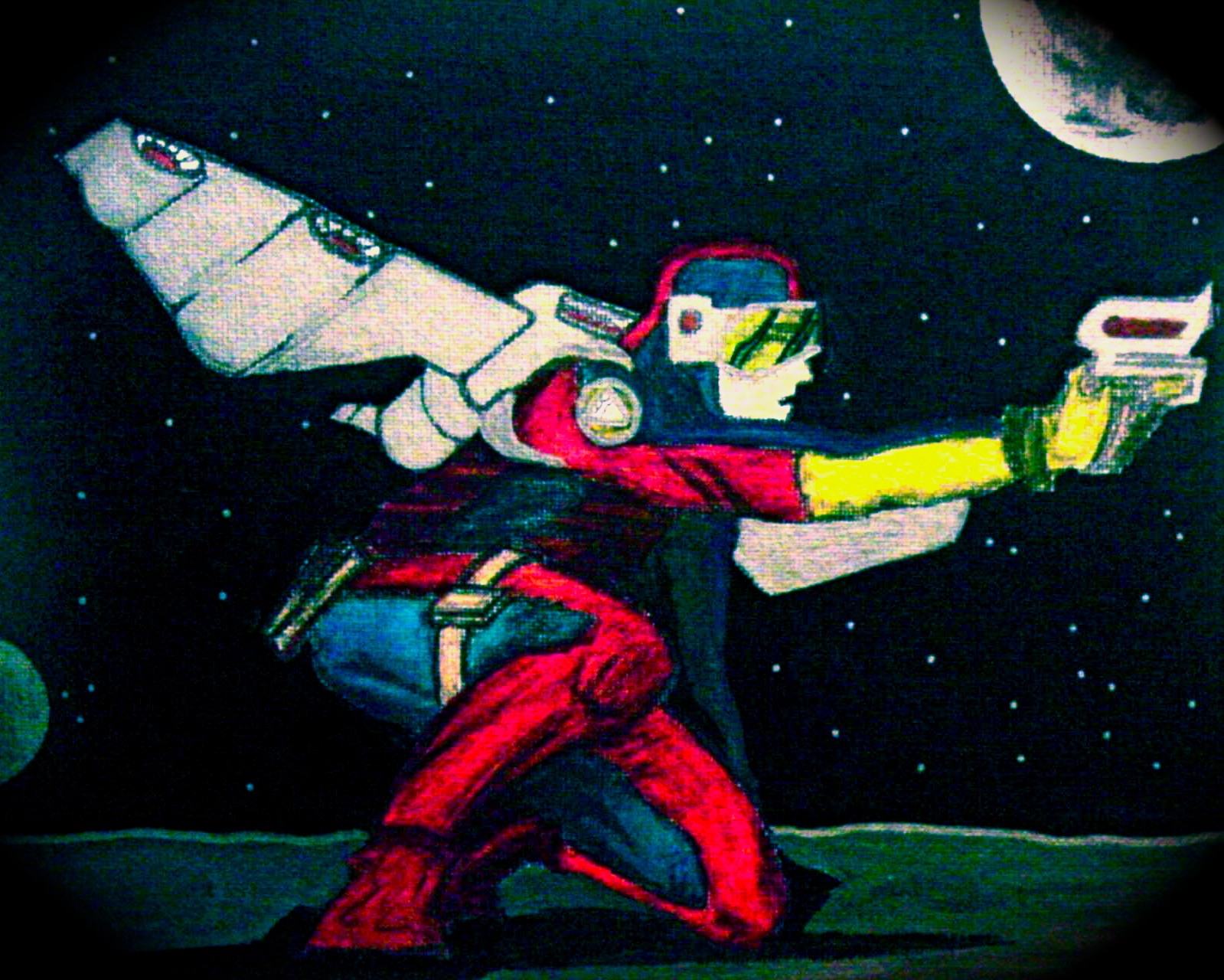 Hey! My name is Jose H. "Buddy" Trevino.
So, as you can see in the picture above (The FIRST concept of Orin) this is a space adventure. I want to explore how one might interpret religious, social, and artistic concepts without a background or knowledge of human history.
Background:
The idea came to me when I picked up this old painting I did of an imaginary Space Hero back in 2010 I believe. I studied the painting, and have always wanted to create my own comic book, so I started developing the world in my head. I would listen to my favorite electronic music and just think. This went on for about a year...not continuously of course... After getting married I decided to make another commitment and begin this story for real! I had a major religious experience and decided to channel that through this story. "Purpose" is a huge motivator. I named my hero Orin. (a nod to the Auryn of The Neverending Story)
Heavy influences of this story are Dune, Indiana Jones, The Matrix, Flash Gordon, Kid Vid, the 80's, Bradbury, Buck Rogers, Ultraman, and Catholic Religion.This story was primarily intended to be a comic which is also in development. Issue one is awaiting final illustrations.
I have also planned a spin off adventure for the character Ken which will be really exciting!
The Rundown:
Orin is a special individual who has been raised on a Space Station. Well he meets a "Skyscraper", which is a member of a rogue, semi human crew. They have scoured the solar system searching for Human Relics. They must face dreadful odds as they put the pieces of humanity back together; learning of the past and searching for the answer to what drives the Machine Mind - "How can one attain a soul?" And in doing so immortality...
Orin will face decisions on a personal level that all humanity have faced for generations. Will he decide to embrace the past of humanity? Or destroy all evidence that ever was... Join Orin on this journey within for truth, love and a future worth living!
Please feel free to contact me with any imput, thanks!
Here are some old concepts for your enjoyment (sketches and drafts / Not Finals):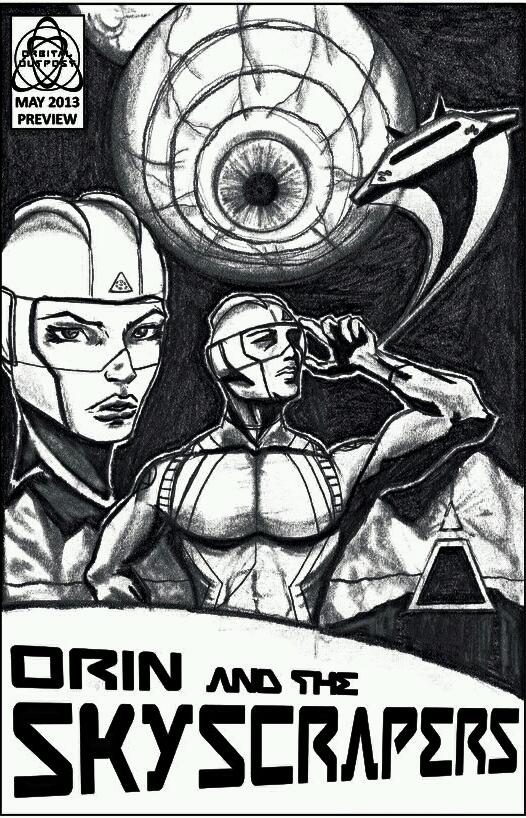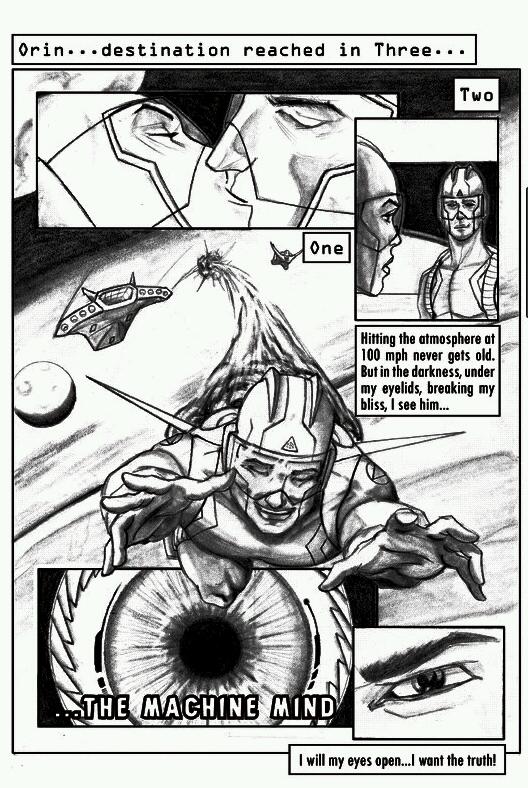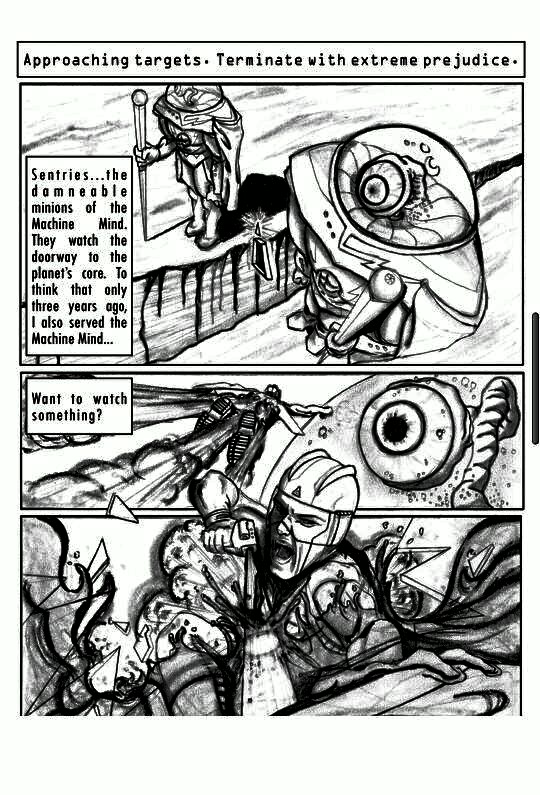 d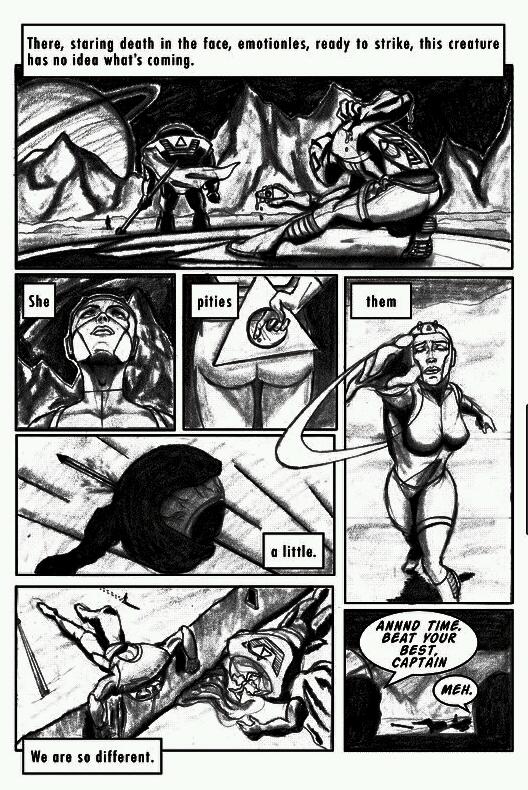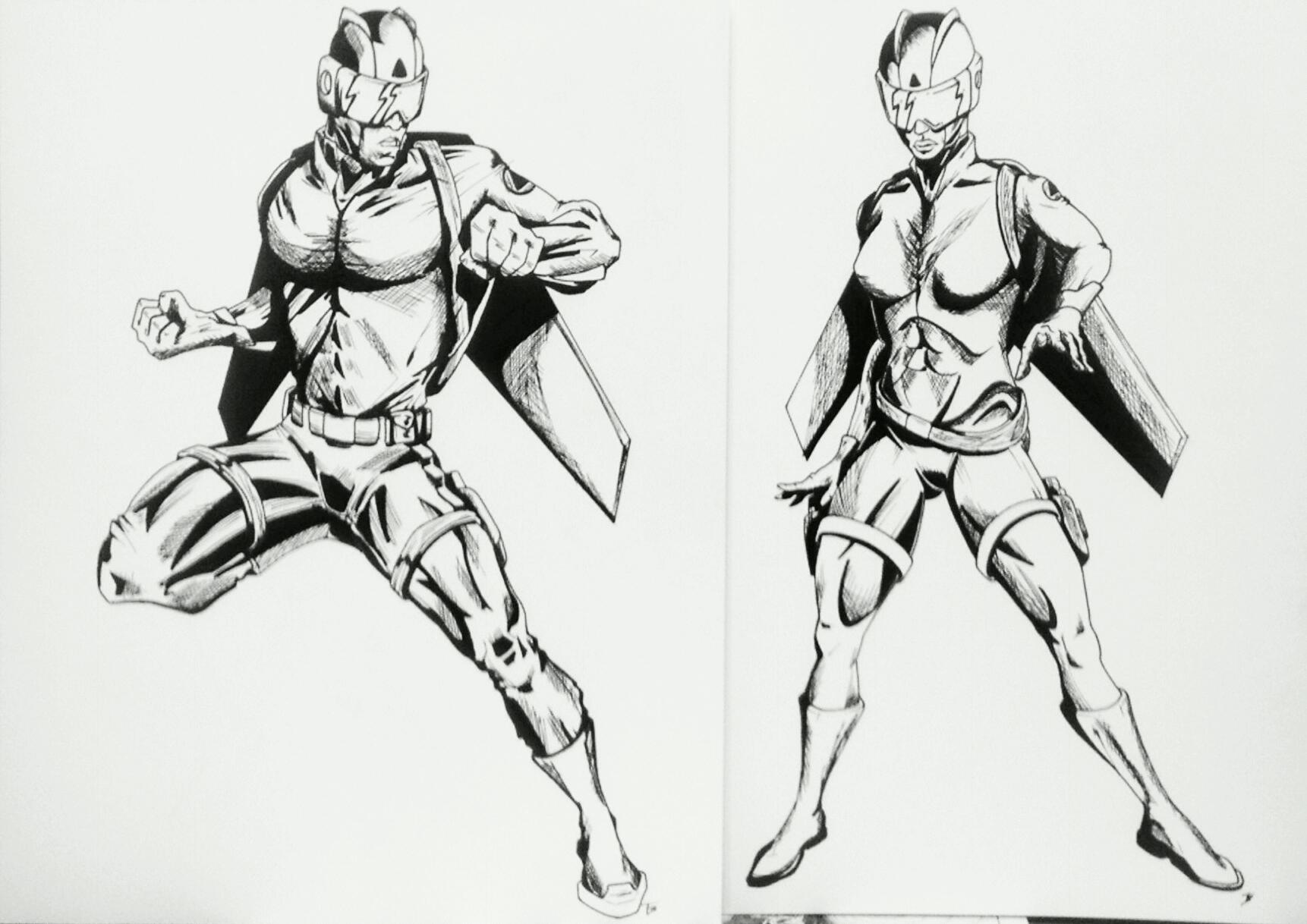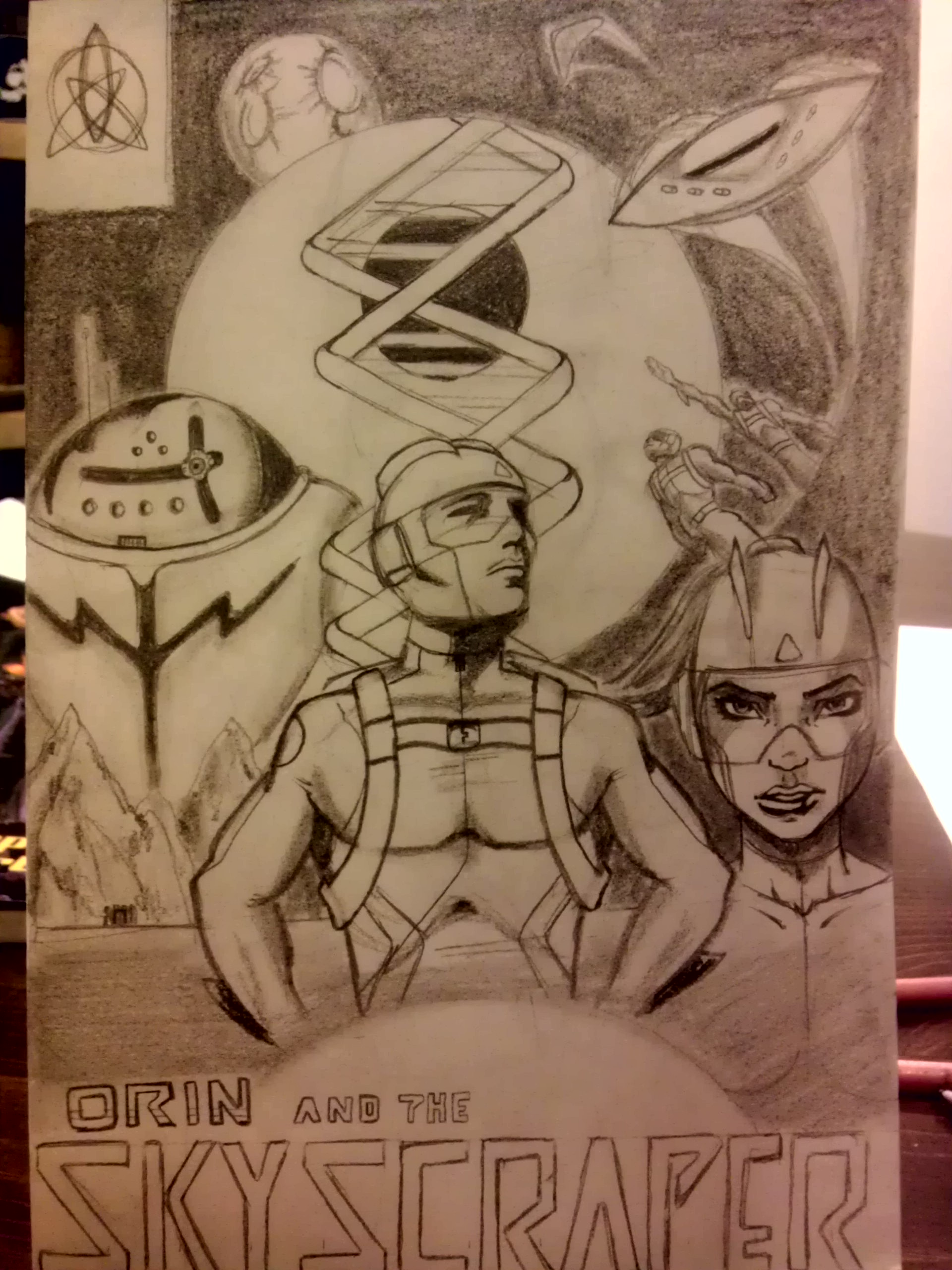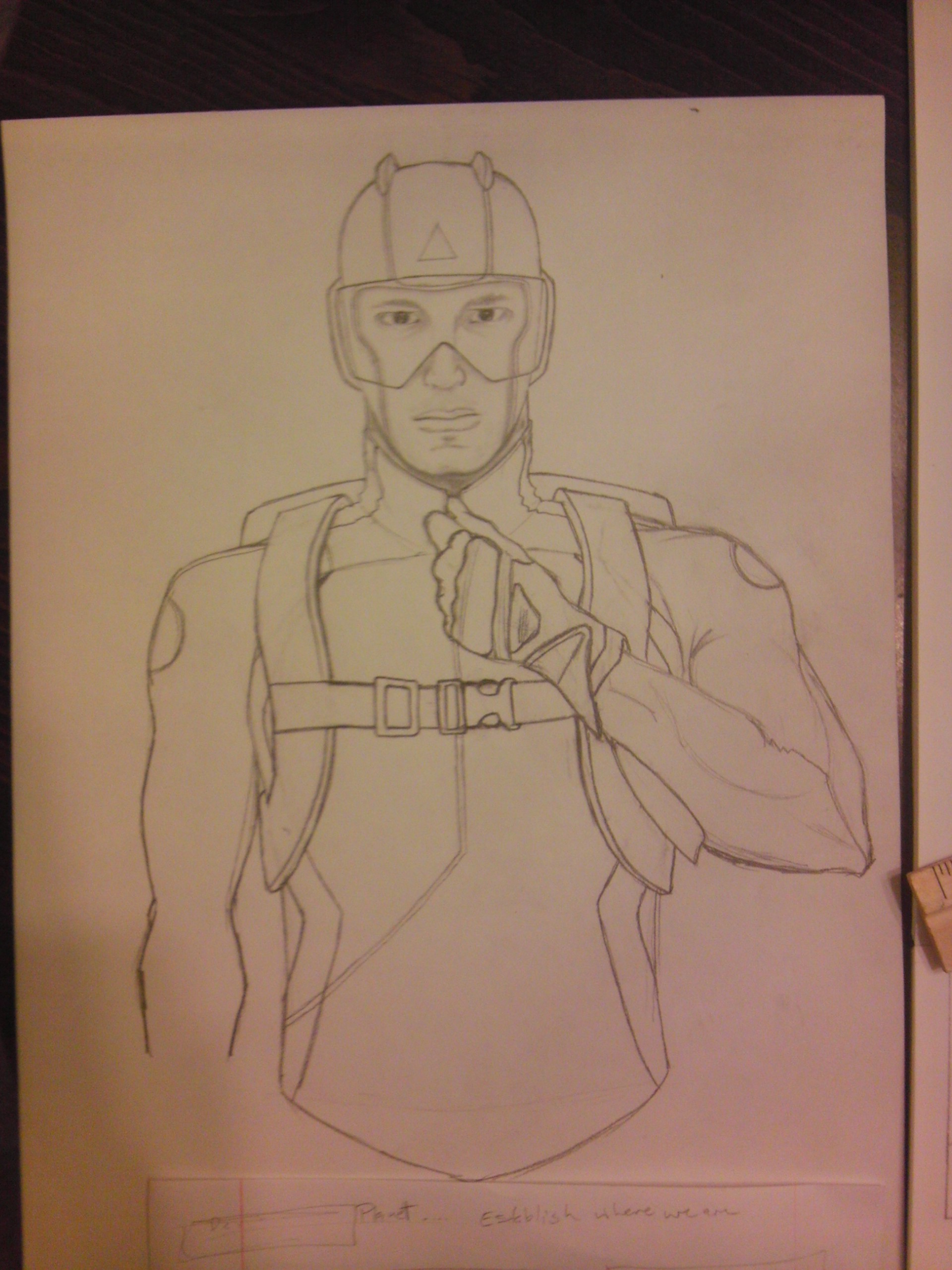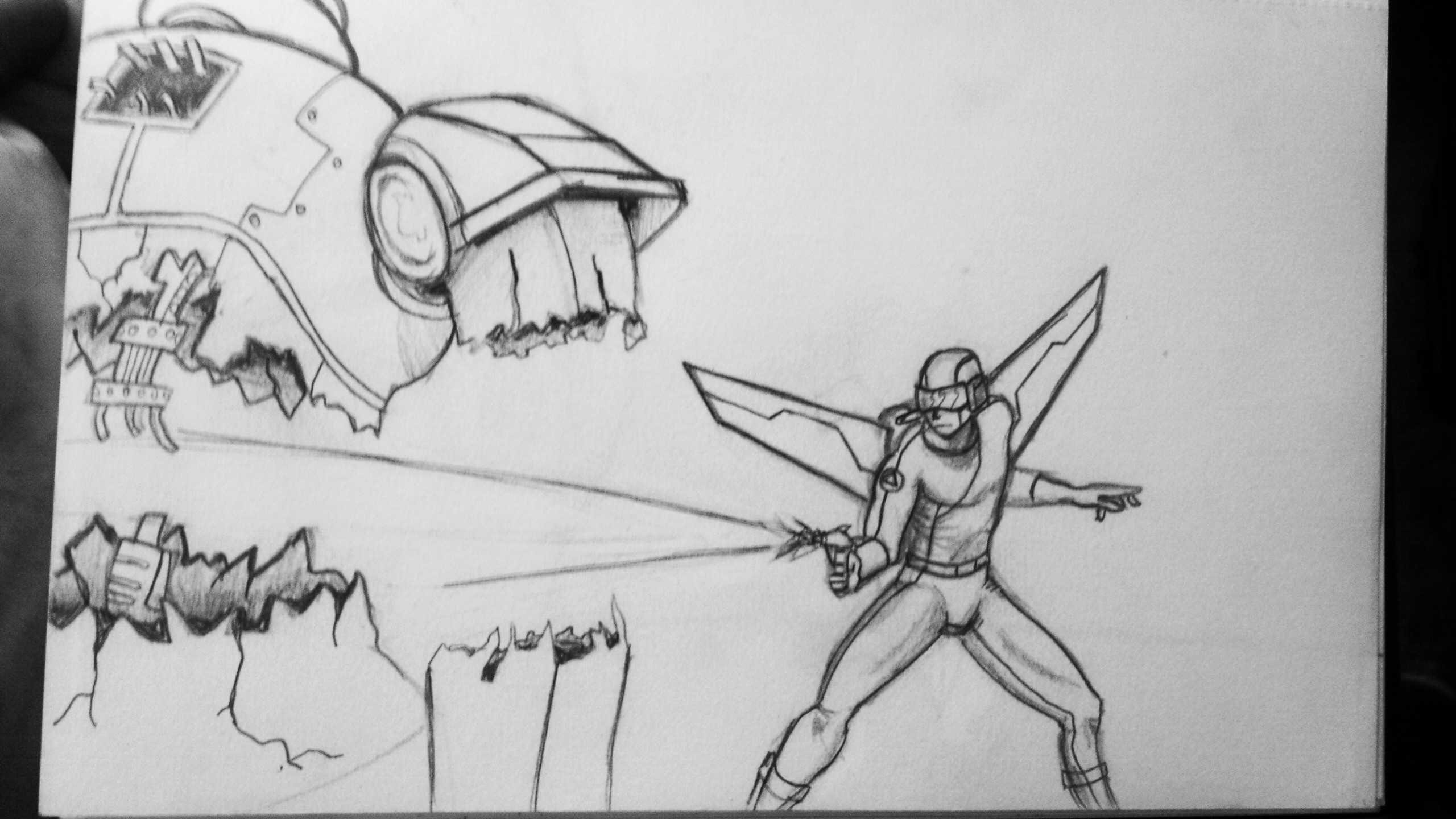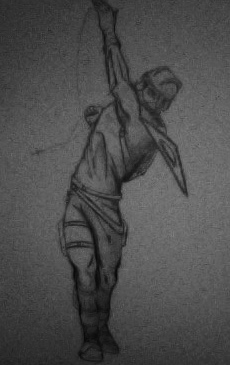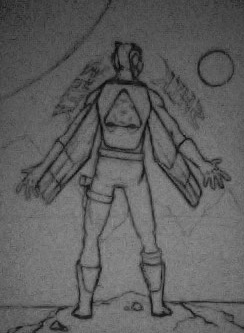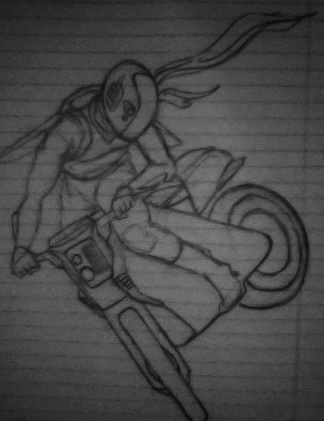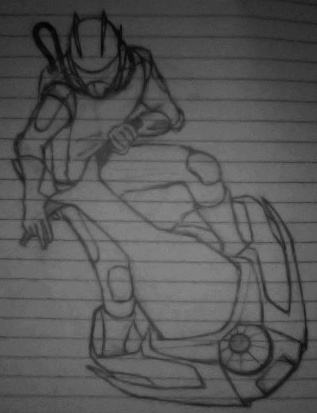 .