Axon Brennan works tech support in NooSpace, a virtual world where players can create anything they imagine. On a normal day he might fix a leaky pirate ship, reprogram cute little forest animals, or adjust gravitational forces in an outer space sim.

When Axon solves a series of break-ins of some high-profile personal spaces, he uncovers a conspiracy that goes way beyond the game. Soon he's running for his life in the real world and the virtual one, dodging street thugs and rogue AIs, to protect his friends and family and a virtual world of incomparable beauty.
If you like entertaining, mind-bending science fiction, read the first chapters and let me know what you think. It's not everyday you get a tale full of princesses, unicorns, fire golems, martial arts, Malibu mansions, and talking bluebirds.

Read the first 7 chapters here for free!
If you enjoy the book so far, please leave a review. Everything helps. If you're an Inkshares author, I'll happily review your work in return.
You can pre-order the book here too, by clicking one of those bright green rectangles to the right.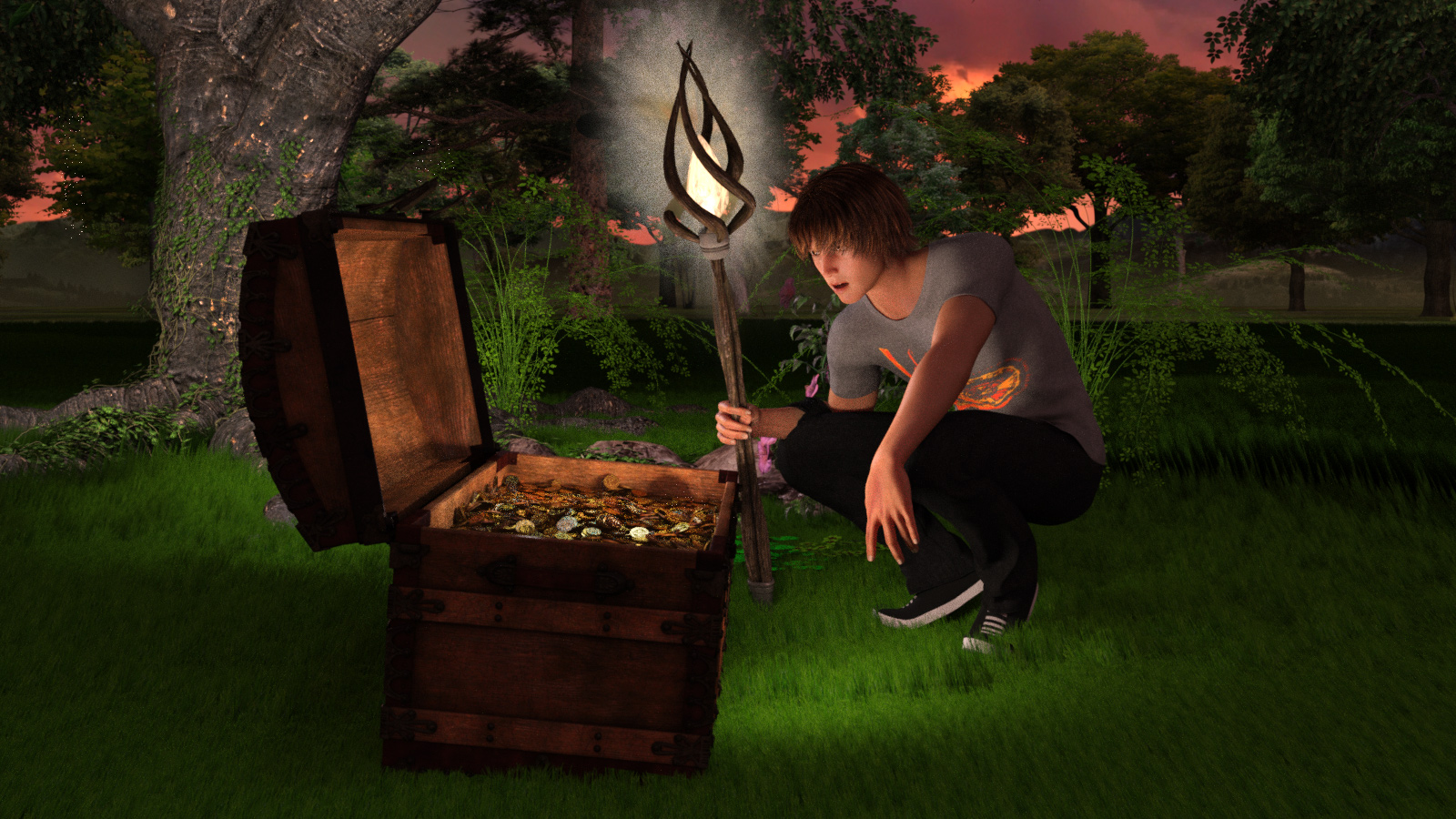 (Axon uncovers a stash of NooCash!)
Unique Bonuses
Everyone who pre-orders gets these free bonuses too!
Free cryptocurrency! The Bitcoin-like currency used in NooSpace, called NooCash, actually exists. I will send you some for free after you pre-order. More details here.
A chance to win your own virtual real estate in the upcoming Decentraland world! (Or an Amazon gift card, if you prefer). More details here.
Funding Goals
It takes 250 pre-orders to guarantee publication. If we don't get that many, it might not get published here (and it won't cost you anything). But at least I'll know you were interested, and I'll get the book done a lot faster!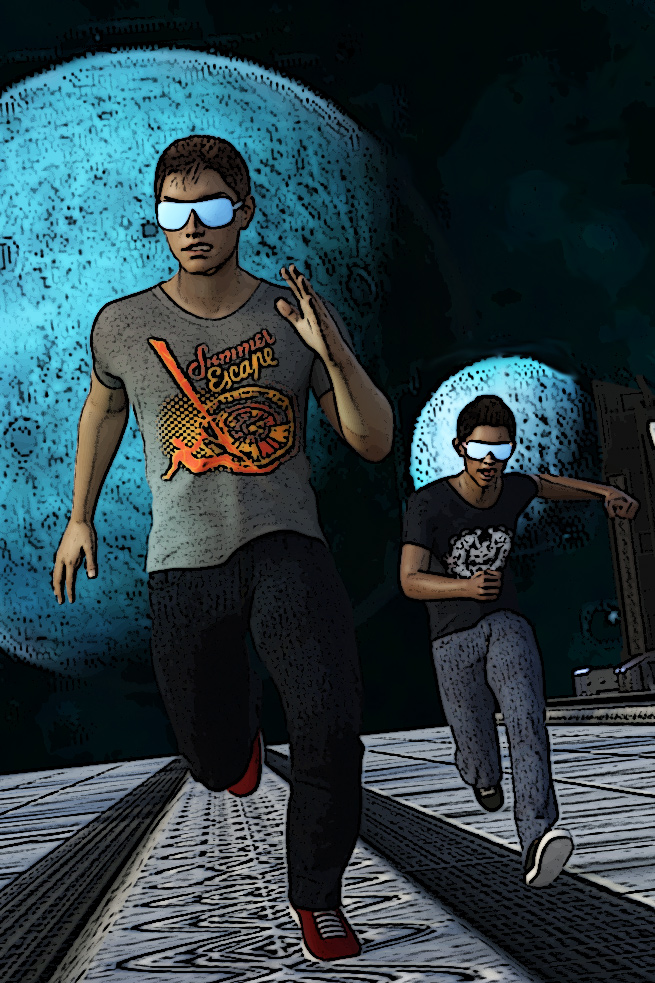 (Early concept art, showing Axon and his younger brother Kaz)
I'm pretty terrible at self-promotion, so this should be an interesting campaign. I can't bring myself to bribe people with cash prizes or anything like that yet. But who knows, by the end of the competition I'll probably be offering to walk your dogs or babysit your kids in exchange for pre-orders. :)
By the way, NooSpace qualified as a Top 75 finalist in the 2017 Launch Pad Manuscript Competition! There were over a thousand entries in last year's competition, so I guess Top 75 wasn't too shabby.

Keep checking back from time to time. I'll post progress reports and other fun stuff as things move forward.
Thanks for your support!
Rob
Follow me on Twitter for more news.