Mar 27, 2017

Dear friends and followers,
It has been a while, and I apologise for the radio silence; we are still waiting for an editor to be assigned to us, and can only be patient. And anxious. And anxiously patient....
If any of you are in the Montreal region in April, however, I would like to draw your attention to the following event: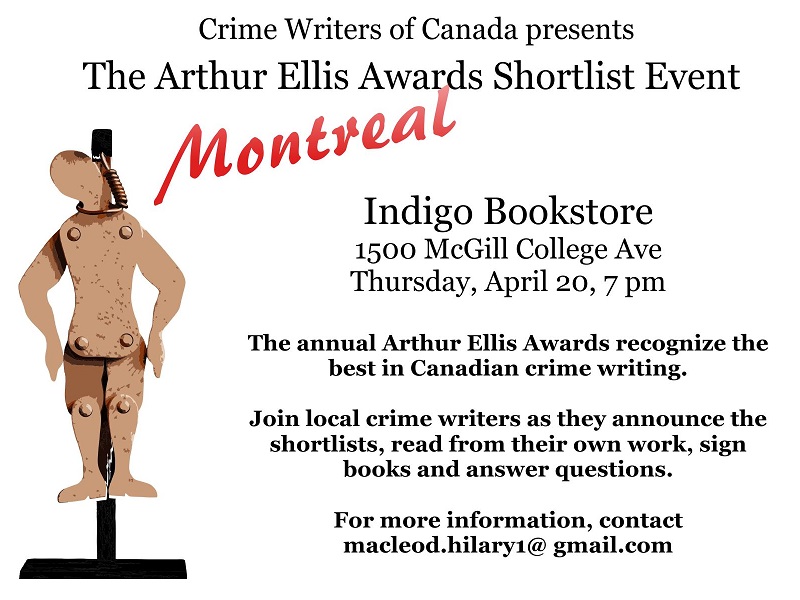 It is as it says above: the Arthur Ellis Awards recognise the best in Canadian crime writing. I'm not in the running (yet) but, being in Montreal, I'll be there as one of the local crime writers playing host. With me will be Peter Kirby (last year's winner for Best Crime Novel), Michael Blair, Michael Kent, Jim Napier, Geri Newell, and, of course, Hilary MacLeod who is also the organiser for the event.
In the meantime, here's hoping for a speedy editorial process.