Apr 4, 2018
Hello Mechcrafters!
It's been awhile since the last update and a lot has happened.  So let's dive in!
Mechcraft launched officially on February 20, and we threw an incredible event.  I had a lot of local support so I invited them all.  We expected 60-70, but ended up with a total headcount of 126!  I am so humbled and grateful for such a turn out.  We had a delicious taco bar and a live band (featured in chapter 1).  Even though many people brought in books to sign, I ended up selling 54 more books!  And to top it off, our friend Crystal surprised me with a massive cake with the Mechcraft cover on the icing! It was magnificent!  I didn't want to cut it.  This was one of the greatest nights of my life.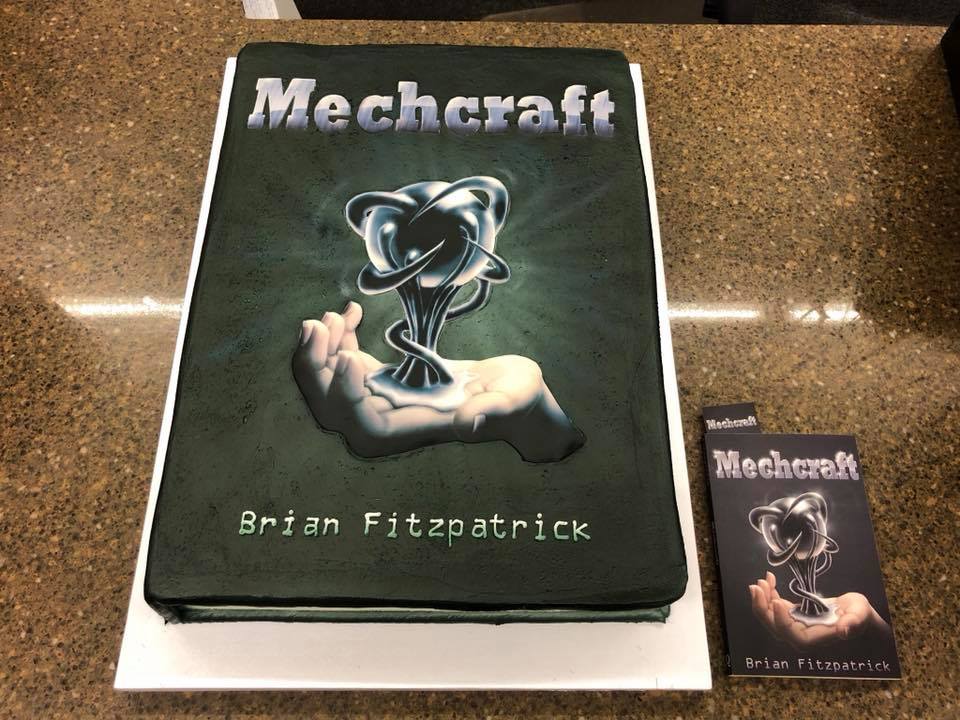 Then on March 7, I had my first ever book signing.  The iconic Book Soup in Hollywood hosted the event.  It was a Wednesday, so I wasn't expecting a crowd, but we did end up with 6.  Fellow Inkshares author, Daniel Lee, came out to support.  Also had an appearance by rockstars Franke Nardiello from My Life With The Thrill Kill Kult, and Karl Learmont from electro industrial band, Angelspit.  And unbeknownst to me, the book reviewer for The Hollywood Reporter, Andy Lewis, stopped by as well- he tweeted "Great talk" to me the next day.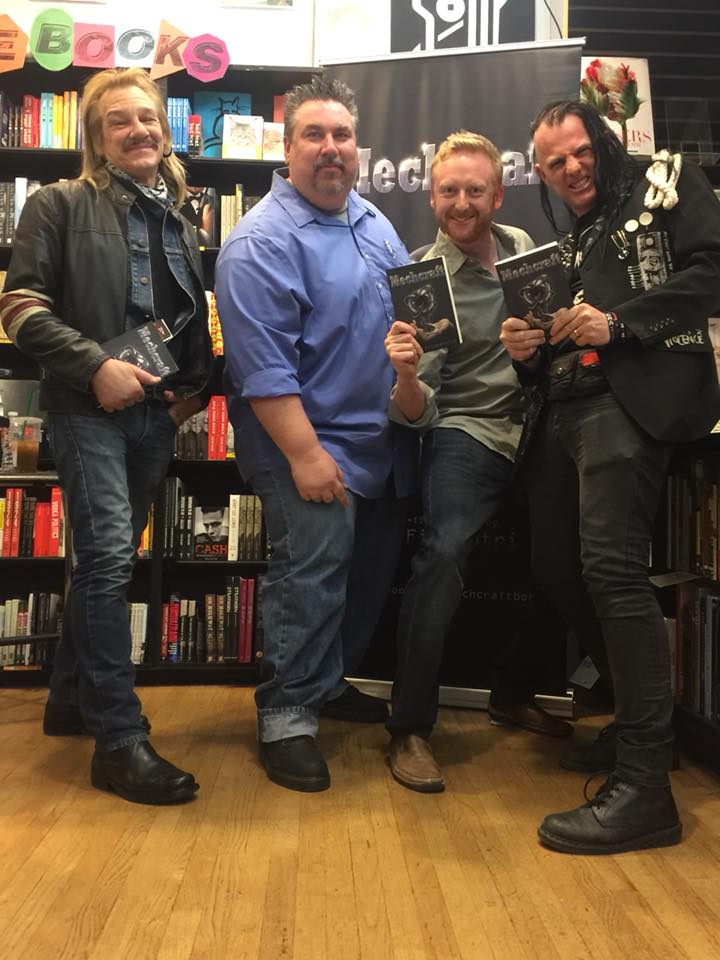 After the signing and photos, my wife and I and Karl took our discussion to a coffee house, and we talked for hours!  We didn't get home until 2am, and it was totally worth it!
To date, Mechcraft is on the shelves of Book Soup, and DIESEL bookstore in Brentwood.  I've applied to Barnes & Noble, Target, Walmart, and several local stores.  Fingers crossed on these endeavors!
Now for some numbers!
Books Sold, Inkshares: 342 (includes my purchases for local events)
Amazon Reviews: 26
Twitter Followers (@TheWritingFitz): 3101
Facebook Page (facebook.com/Mechcraftbook) Likes: 385
The goal now is Amazon reviews.  Authors depend on these reviews for exposure and promotion from Amazon.  If you've read the book already, please drop a review on Amazon.  It would mean the world! Thanks
One last note- thank you for all the support over this journey.  Without your help, none of this would have happened, and I am eternally grateful!
Best regards,
Brian
brianfitzauthor@gmail.com
@thewritingfitz
facebook.com/Mechcraftbook