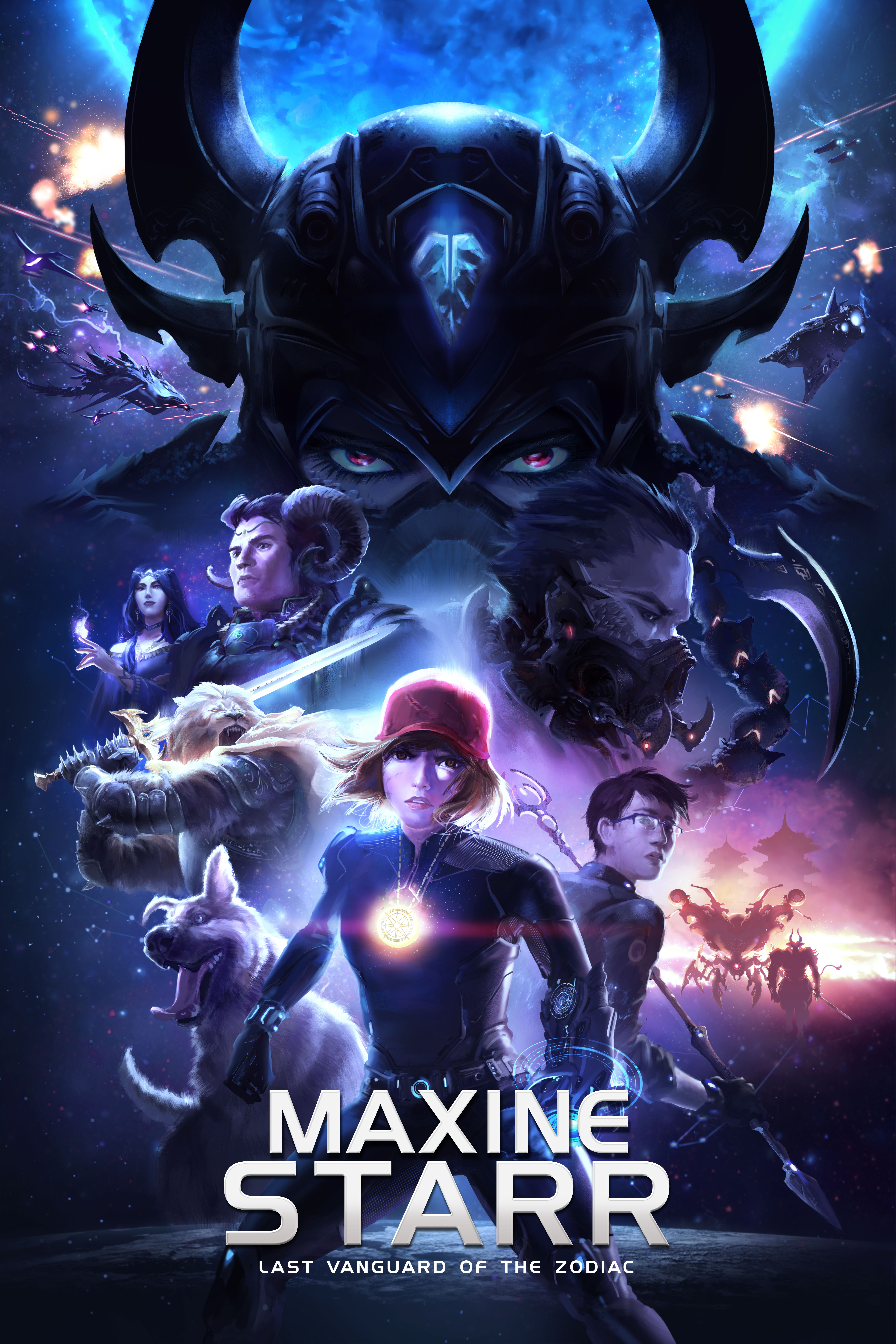 Hi! I'm Kane W. Holder, author of Maxine Starr: Last Vanguard of the Zodiac, a YA Fantasy Science fiction novel.

SO WHAT'S THE STORY?
Fifteen-year-old MAXINE STARR loves one thing: astronomy. But when you're forced to migrate from England to Singapore with your mother, that means pretty much nothing. Still haunted by her father's mysterious death years ago, Maxine spends her nights chasing meteor showers with Woof, her German Shepherd, and a firework-obsessed teen, Henry Foo. But when their stargazing transforms into a desperate fight for survival, the trio are kidnapped into a Universe where the Astrological Zodiac signs are aliens enmeshed in war.
In this perilous cosmos, a dark secret is revealed: Maxine's father lived a double-life as a military commander, wielding an omnipotent Medallion that can control space, time and the stars. And now to unlock clues to its whereabouts, Maxine and Henry must enlist in her father's military school—the most brutal soldiering academy in the galaxy. But as they undergo the unforgiving training and unravel a tangled web of deceit, Maxine hears whispers of murderers, a psychotic prince on the hunt, and a Scorpion Queen with a plot to extinguish the Starr's forever...
MAXINE STARR: Last Vanguard of the Zodiac is complete and will appeal to audiences of JK Rowling's HARRY POTTER, Orson Scott Card's ENDER's GAME, and STAR WARS. In a nutshell, it's HARRY POTTER meets GUARDIANS OF THE GALAXY.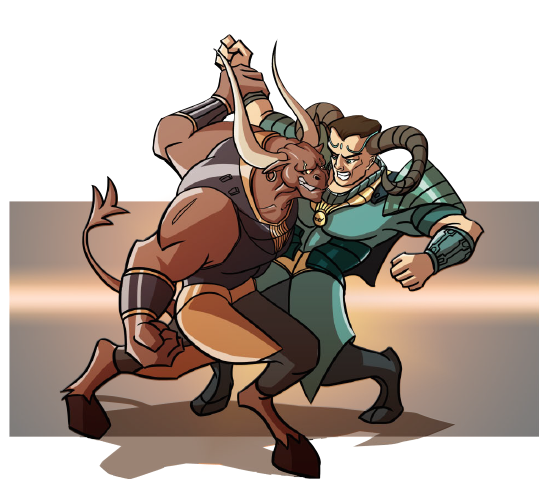 WHO AM I?
Hi, I'm Kane Wheatley-Holder, a screenwriter, fiction writer, and blogger. I was born in Croydon, London, before migrating to Singapore when I was fifteen. Over the course of my life, I've been fortunate enough to have lived two lives in two very different countries.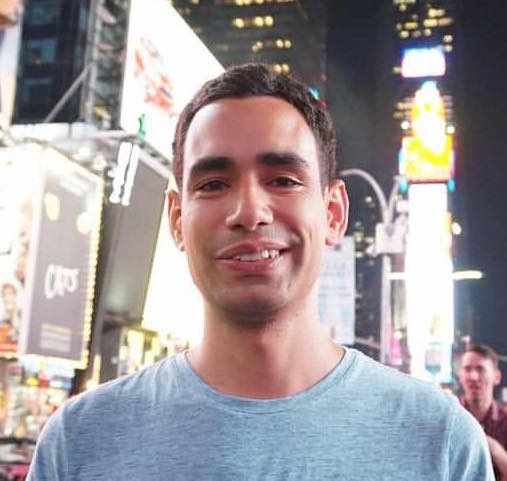 Today, my daylight trade is a scriptwriter for companies and television. I'm also a fiction writer and this has resulted in numerous publications and short stories both in print and online. As a side hobby, I create content on my website about forging a life of creativity, passion and following your dreams.
WHAT'S THE DEAL WITH THIS STORY?
Maxine Starr is a book I've been writing since I was 8-years-old, inspired by my own cross-cultural experiences. As a child, I used to roleplay as the characters in the book and have my own adventures week-to-week; I literally wrote out an episodic season! This Universe was my sandbox.
From its inception, I wanted to create an immersive sci-fi world with Asian and mix-raced characters taking centre stage. Growing up as a Eurasian -- someone of mixed European and Asian parentage -- I felt there weren't enough adventure stories about people of mixed-ethnicities and cultural identities. So I decided to try and change that, writing one myself :)
On a side note, I was once told by a bad producer that Singapore will NEVER create a franchise on the scale of Harry Potter or Star Wars because we're "Too small for the world to care about." I intend to prove that notion wrong in as many ways as possible.
SO WHAT HAPPENED?
I finished the novel! Now I hope to edit and publish the book with Inkshares, and, of course, share it with all of you.
In 2011, Maxine Starr as a concept was optioned by Cartoon Network to become an animation series. However, the show wasn't produced, so I went back and rewrote the story as a novel (never give up right?).
In 2016, the rewritten novel won the Launchpad Manuscript Programme Mentorship prize, out of 1,000 entries from over 24 different countries. It was chosen by Mike Mongo, STEM educator, Astronautics teacher, and author of bestselling Inkshares' book, The Astronaut Instruction Manual.
Here's what Mike had to say:
"Of all the YA books I have read so far this year two have excited me more than any others. The one in Darcy Conroy's fantasy serial The War of Wind & Moon.

The other YA fiction which filled me with that secret joy of reading something very special indeed–like the first time I read S.F. Said's Phoenix or Jamison Stone's Rune of the Apprentice–is having the great good fortune to be have come across Kane Wheatley-Holder's Maxine Starr: Last Vanguard of the Zodiac. I say good fortune because as a children's book author I get to read more than my fair share of children's books. Maybe more than even parents of young kids. And this year as a professional courtesy I was asked to "read over" the pre-publication edition of Maxine Starr.

What luck! Maxine Starr is as fun as reading gets, the writing on par with some of my favorites–Philip Pullman, Alan Garner, J.K. Rowling. And yet it's flavor is distinctly contemporary. To me the most thrilling part of the story was the adventure starts in the cultural melting pot that is Singapore. From there it goes to space but what a brilliant locale to kick-off this unforgettable adventure.

I won't spoil the tale but if you like your magic scientific and your science magical, you will fall hard for the adventures of Maxine Starr: Last Vanguard of the Zodiac. With writing as good as this, I expect to be hearing from author Kane Wheatley-Holder for a very long time–and for fans of great YA characters that's good news, indeed. Long live Maxine Starr!"
And here's another from Launchpad readers:

"A manuscript that's not afraid to tackle a lot of themes, this is chockfull of a plethora of original, fun ideas – such as how zodiac signs are anthropomorphized as various alien races.

The protagonist is an intriguing and strong female lead, with a relatable multicultural background and her struggles to adapt to a new home, both of which are drawn directly from the author's own childhood experience, so the lead feels genuine and grounded, even in such a high concept sci-fi world.

Her world is deeply explored and visualized, and it jumps off the page, immersing the reader from page one."
GIMME MORE DETAILS!
Maxine Starr: Last Vanguard of the Zodiac is the first book in a series, but it can also be read as a stand-alone. For me what makes this story unique is its main character, Maxine. She's mixed-race, a gifted astronomer, a spark-plug of a teenager, but also deeply wounded.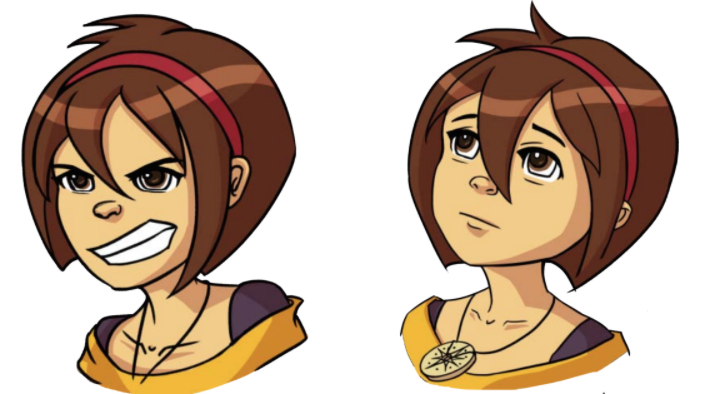 As a mix-raced child — her father is British Caucasian, her mother is Singapore Eurasian — Maxine has always struggled to understand who she really is and her place in the Universe. And with tonnes of action, unique characters, and a murder mystery to solve, I've tried to craft a fun page-turner for any reader.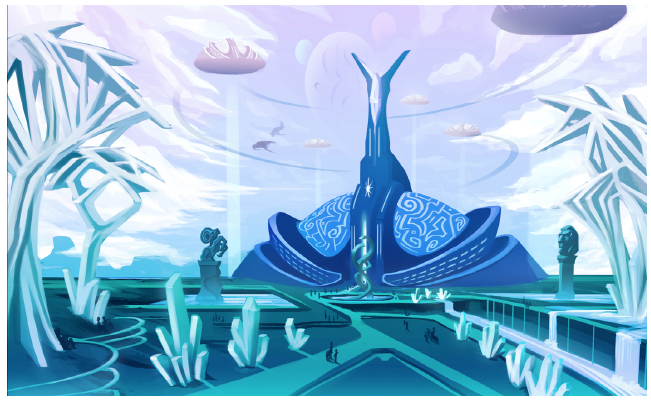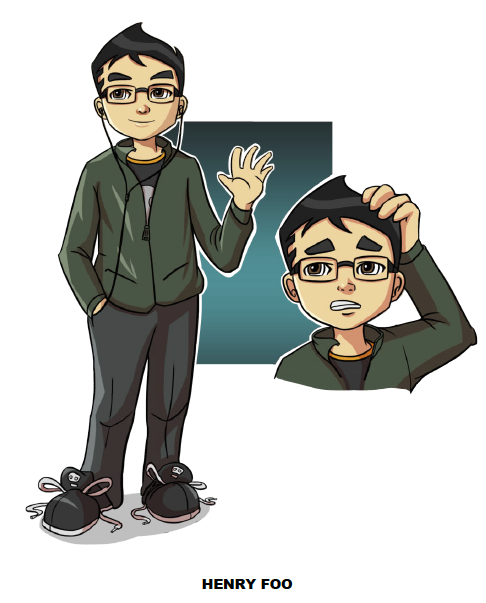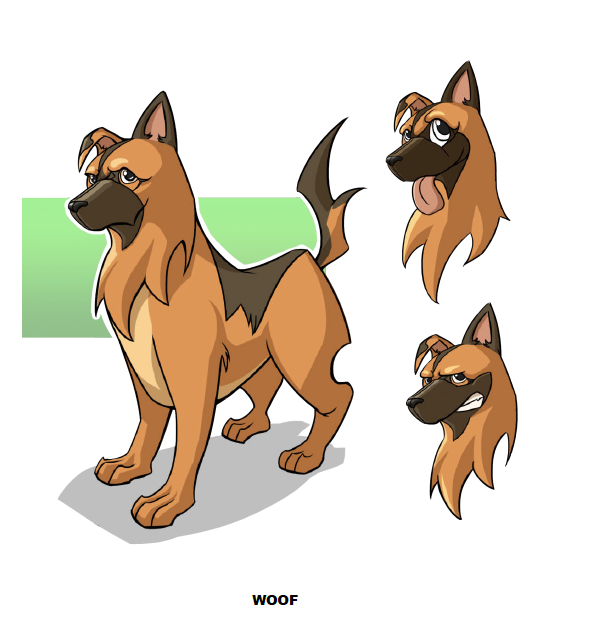 THE ZODIAC WORLD
Eventually, Maxine is transported to a Universe where the Zodiac signs are real planets, aliens and cultures. The Zodiac Universe includes many interconnected worlds, side characters, religions, languages, animals -- Kalkanites, Gem-Neon Gas Worms, and Wizzasaurs are in the book -- and sciences like organic ships, eco-systems, and technological devices. It is built on my own fascination with world-building and quantum physics.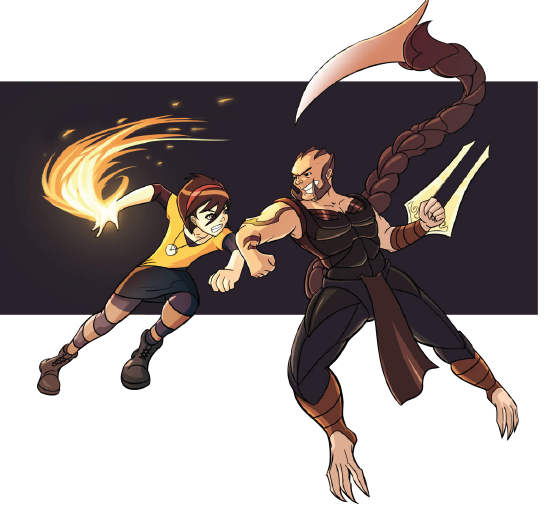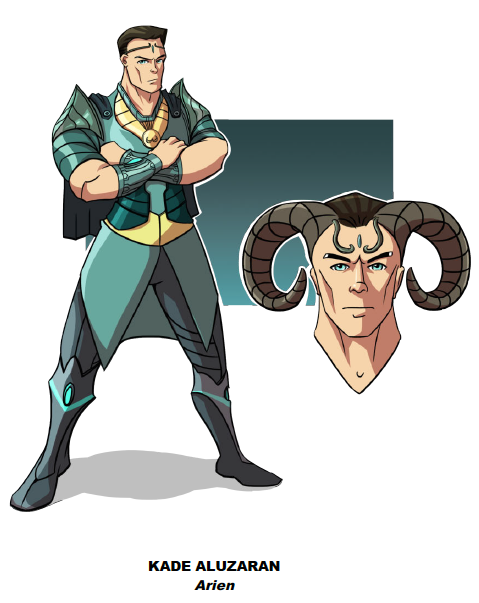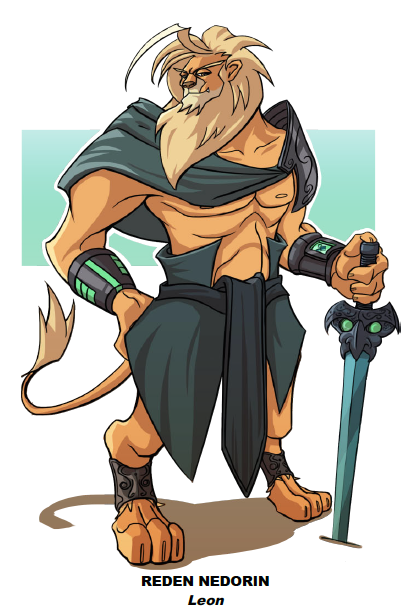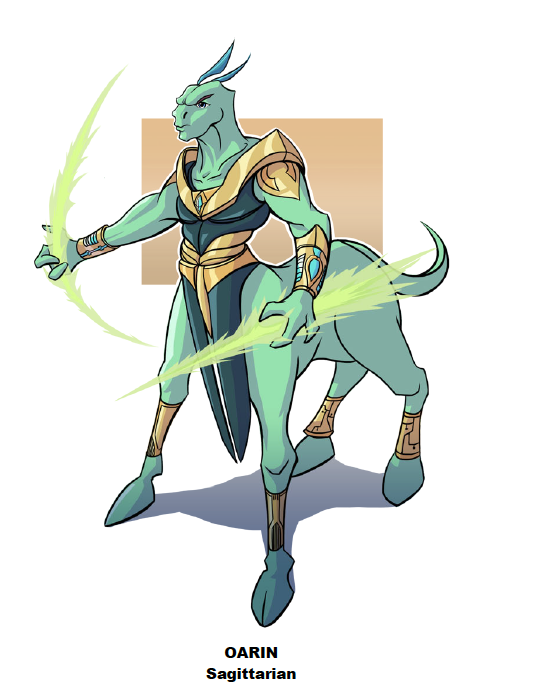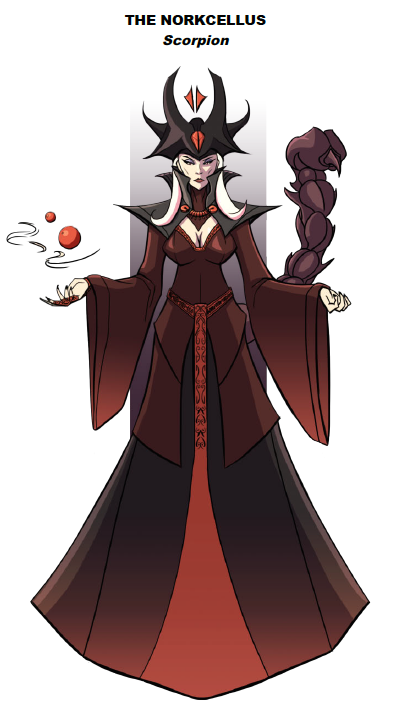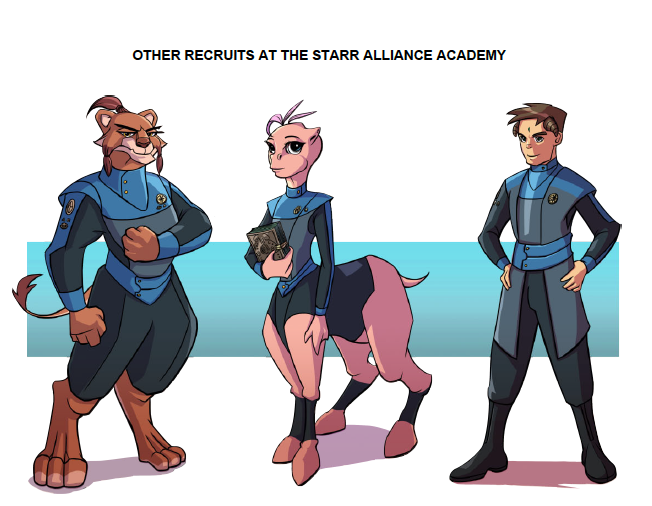 I won't give too much away, but there's much more! I hope readers will enjoy the process of discovering each character and the fun intricacies of each Zodiac race. As well as laugh, cry, and be thrilled by the story, no matter their Astrological sign :)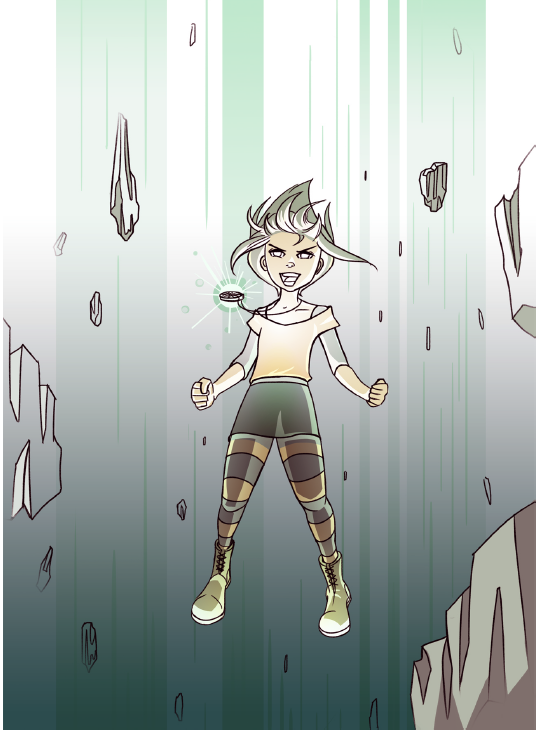 PRODUCTION SCHEDULE
Maxine Starr is fully written. Once funded, we're going to start a copy edit and get the book to you quickly! Hard copies will hopefully ship in a few months with the digital version after that. In the future, I hope to create a guide-book to the Universe, as well as continuing Maxine's story into adulthood.
Thank you for reading! Please do Preorder, share and support if you'd like to see more!
Oh, and you can follow my writing exploits on my blog at www.kanewholder.com, Instagram, Twitter and Facebook.

FYI: The awesome concept images you're seeing were drawn by Koh Hong Yi. The book cover design was drawn by artist, Ziqun AK. Thank you so much!!
Stay tuned to this page for further updates. Have a great day Readers!
Kane W.Holder