Welcome to HERB.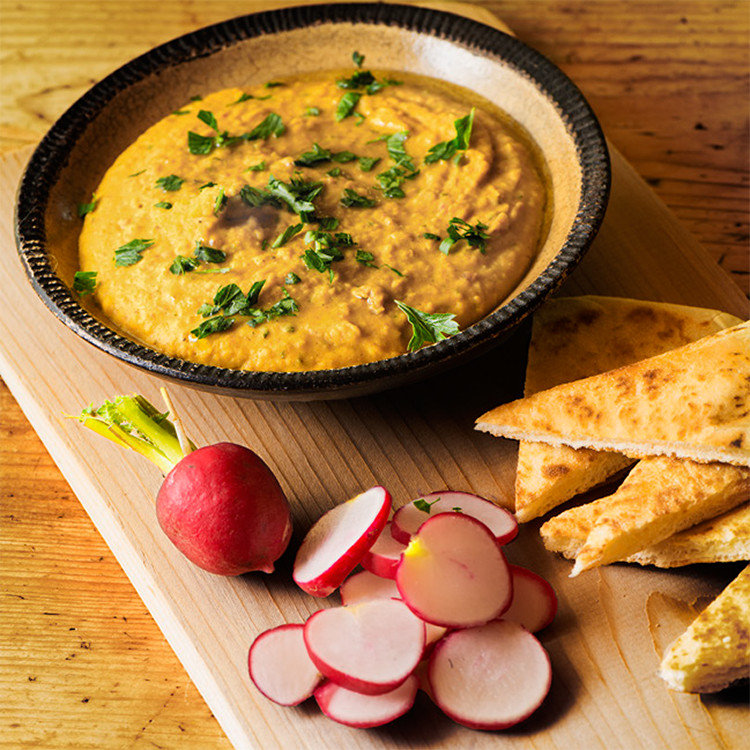 So much delicious food, so little time! We've selected a sumptuous dinner course from HERB for you that will stimulate your senses...and relax your mind. You don't need to be Gordon Ramsay or Bear Grylls to prepare this evening of indulgence...We hope you enjoy this sampling from the book we are so proud of - HERB: Mastering the Art of Cooking with Cannabis. Bon Appetit!
Butternut Squash Soup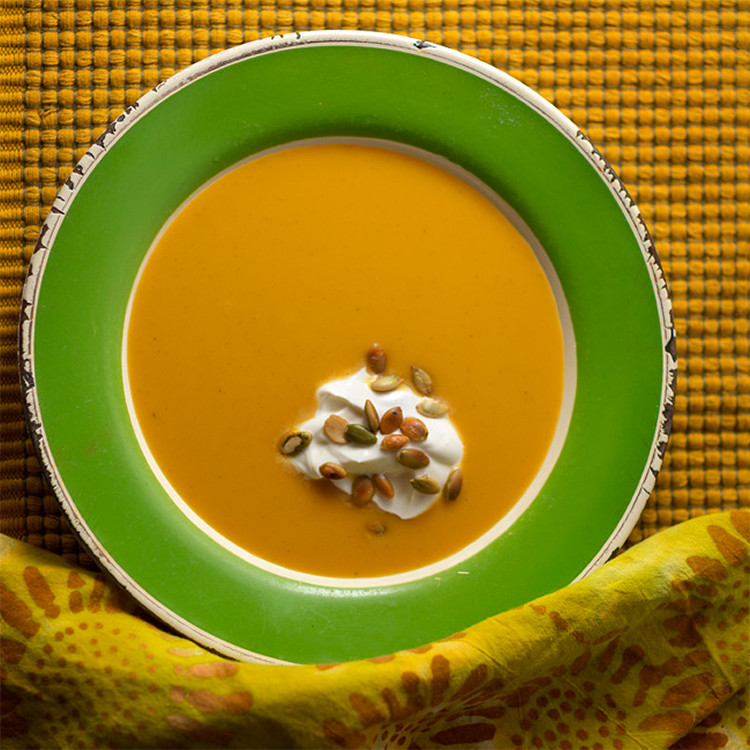 Pure flavors and a velvety texture make this soup an HERB favorite. Many markets sell butternut squash already peeled and cut in chunks, which makes the preparation easier and faster. Be sure you let the soup cool before pureeing it, since blending hot liquids can be dangerous and messy.

INGREDIENTS
2 tablespoons cannabutter
1 medium sweet onion, such as Vidalia or Walla Walla, finely diced
1 (2- to 3-pound) butternut squash, peeled, seeded, and cut into 1-inch chunks
51⁄2 cups unsalted chicken stock
1⁄2 cup heavy cream
1⁄2 teaspoon ground nutmeg
Kosher salt and finely ground fresh black pepper, to taste
DIRECTIONS
In a large pot, melt the cannabutter over medium-low heat. Add the onions and cook until they are translucent, about 8 minutes.
Add the squash and stock. Bring to a simmer and cook until the squash is tender, about 15 to 20 minutes. Stir in the cream, then turn off the heat and let the soup cool slightly.
Working in 2 batches, puree the soup in a blender or food processor. Or, if you have an immersion blender, you can puree the soup directly in the pot.
Return the blended soup to the pot and rewarm it over medium-low heat. Season with the nutmeg, salt, and pepper before serving.


Tomahawk Rib Eye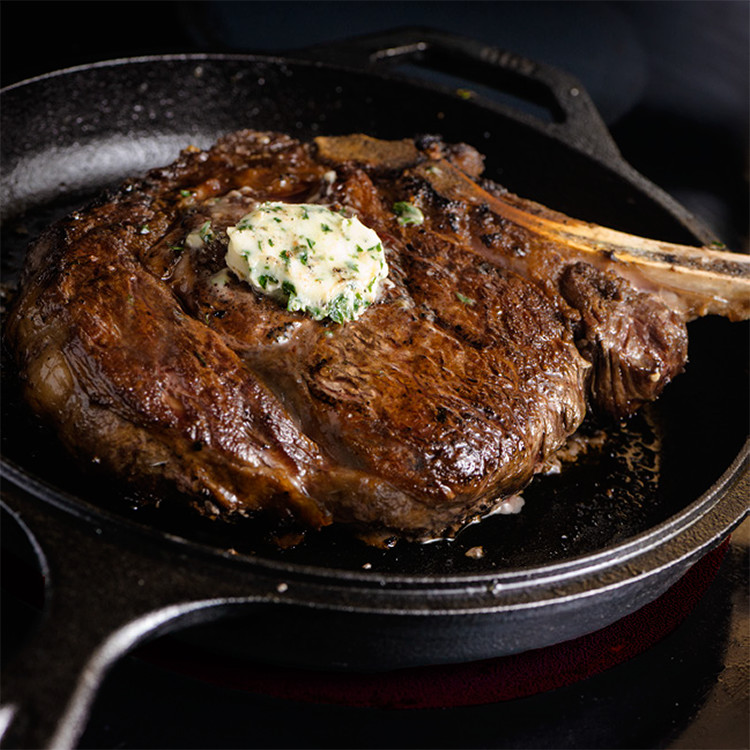 The tomahawk rib eye (also called a cowboy rib eye) is a rib steak with the entire rib bone left intact. The bone is trimmed of meat and fat, making for an impressive presentation (and it can also act as a handle for the steak, if you're so inclined).
INGREDIENTS
1 (18-ounce) bone-in cowboy-cut rib eye, at room temperature
2 tablespoons canola oil Kosher salt and coarsely ground fresh black pepper
2 teaspoons Garlic-Herb Cannabutter or another compound butter of your choosing
DIRECTIONS
Put a 12-inch cast-iron skillet in the oven and preheat the oven to 500°F.

Rub the steak with the oil and season it liberally with salt and pepper.
Wearing an oven mitt, carefully remove the hot skillet from the oven and put it on the stove over high heat. Put the steak in the pan and sear it for 1 minute, then turn it and sear on the other side for 1 minute. Flip the steak and carefully return the pan to the oven.
Cook the steak for 3 minutes, flip it, and cook for an additional 3 minutes, or until an instant-read thermometer reads 140°F. Remove it from the oven and let it rest, tented with aluminum foil, for 10 minutes.
Slice meat off the bone and cut into thick slices. Top with cannabutter.


Gluten-Free Almond Raspberry Cake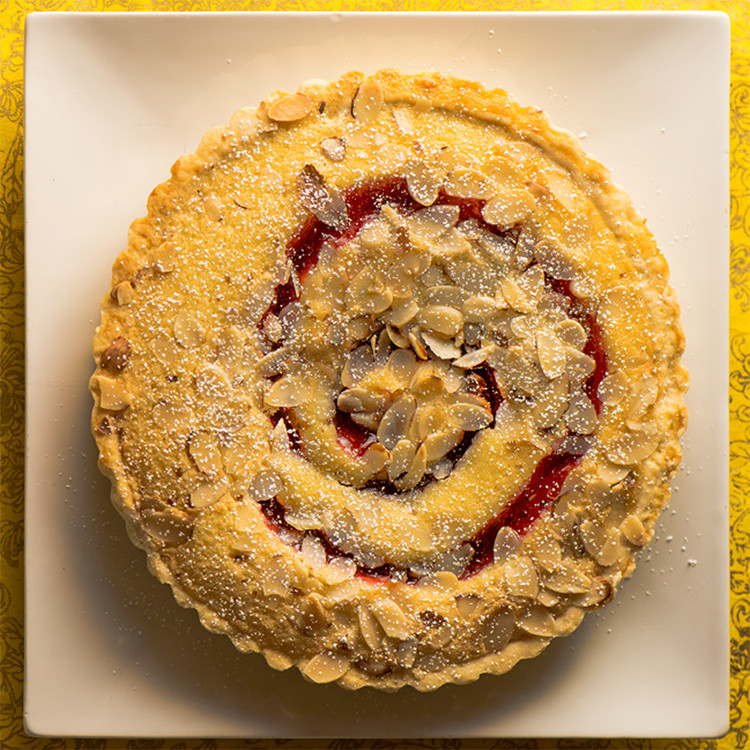 This cake has a fabulous moist texture. It's also gluten-free and freezes beautifully. For a special treat, we like to serve it warm (or warm it slightly in the oven) and add a dollop of ice cream.
INGREDIENTS
Cooking spray, for greasing the pan
1⁄2 cup (1 stick) unsalted butter, melted
1⁄4 cup cannabutter, melted
11⁄4 cups plus 2 tablespoons sugar, divided
2 eggs, lightly beaten
1 tablespoon orange juice concentrate
2 teaspoons freshly grated orange zest
1 teaspoon almond extract
11⁄2 cups of your favorite gluten-free flour (with a 1-to-1 ratio)
1⁄2 cup plus 2 tablespoons raspberry jam, divided
1 cup slivered or sliced almonds
3⁄4 cup vanilla Greek yogurt, for garnish
DIRECTIONS
Preheat the oven to 340°F. Spray a 9-inch cake pan with the cooking spray and set it aside.
In a large bowl, whisk together the unsalted butter, cannabutter, and 11⁄4 cups of the sugar.
Stir in the beaten eggs, mixing well. Stir in the orange juice concentrate, zest, and almond extract.
Stir in the flour until just mixed. Turn the batter into the prepared pan. Swirl 1⁄2 cup of the jam through the cake with a small spoon. Sprinkle the top of the cake with the almonds, followed by the remaining 2 tablespoons sugar.
Bake until the cake is golden and set or a toothpick inserted in the center comes out clean, 35 to 40 minutes.
Let the cake completely cool in the pan.
Mexican Hot Chocolate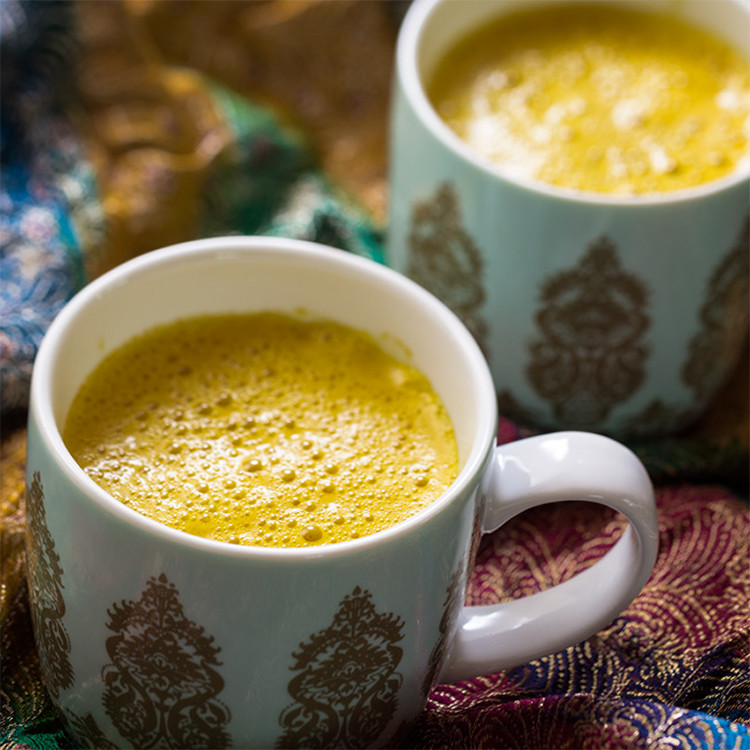 Rich, spicy, and elegant, this hot chocolate is one of our favorite indulgences. And it's not just for winter—we drink it year-round. For extra glam, top it with whipped cream and serve it with a cinnamon stick for stirring.
Chef's Note: Garnish with a candy cane or chocolate-mint candy, such as a York Peppermint Pattie, instead of the cinnamon, for a holiday treat. For a double dose, substitute Chocolate Sauce for the chocolate syrup.
INGREDIENTS
6 tablespoons dark chocolate hot cocoa mix
11⁄2 tablespoons chocolate syrup
2 teaspoons cannabutter, at room temperature
2 small pinches of chili powder (optional)
1⁄2 cup whole milk, heated until warm to the touch
11⁄2 cups water, heated until warm to the touch
1⁄4 teaspoon ground cinnamon or 2 pinches of cayenne pepper, for garnish
DIRECTIONS
In a saucepan, whisk together the cocoa mix, chocolate syrup, canna- butter, and chili powder, if using, over medium-low heat until the butter has melted and the mix has dissolved.


Pour the warmed milk into the pan and whisk until well combined.
Pour the warmed water into the pan and whisk to combine. Reduce the heat to low, and warm the chocolate until hot, 2 to 3 minutes.
Divide the hot chocolate between 2 mugs, and garnish each mug with 1⁄4 teaspoon cinnamon. Serve immediately.