Sep 19, 2017
Friends!
There's an alternate universe where I do things I say I'm going to do in a timely fashion and don't pop up a month after my novel's been published to check and see how everyone's doing, but you know. Life.
.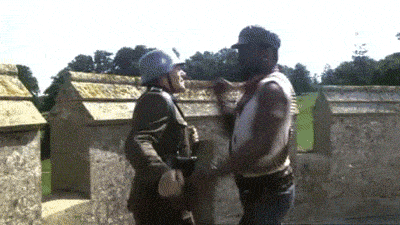 In this universe, my father asked me how to leave a review, as there is no information as to how to do so on the Inkshares page. So shout out to Papa Dorn, for without him I would have continued putting off this update.
First off: if you preordered either an ebook or paperback copy, you most definitely should have received it by now. If you haven't, please contact either myself or the good folks at hello@inkshares.com and we'll figure out what the heck happened.
Second off: I know some of you aren't wordsmiths, so even just choosing a number of stars and telling the Internet that you enjoyed the novel and would recommend it helps me out in mysterious ways. There's an algorithm Amazon uses that helps make Devil's Call more visible once reviews hit a certain number. My sources say the number is 50, but who knows.

Please note that you need to have an account and be signed in in order to leave a review.
Amazon: https://www.amazon.com/dp/1942645600/ref=cm_sw_r_tw_dp_x_FqzWzbTE7GRX4
Goodreads: https://www.goodreads.com/book/show/32825530-devil-s-call?ac=1
Barnes & Noble: https://www.barnesandnoble.com/w/devils-call-j-danielle-dorn/1125102217?ean=9781942645610
Thank you so much for your love, support, feedback, and general awesomeness. I appreciate every single one of you
- Jamie