Ever wonder what a TV show looks like before coming to your screen? Experience the process of pre-production with a compelling story to boot! Destiny of the Marked is an original illustrated script series, complete with episodic scripts and accompanying character art, storyboards, illustration and concept design, all created by one mind! Find Destiny and enter the World of the Marked!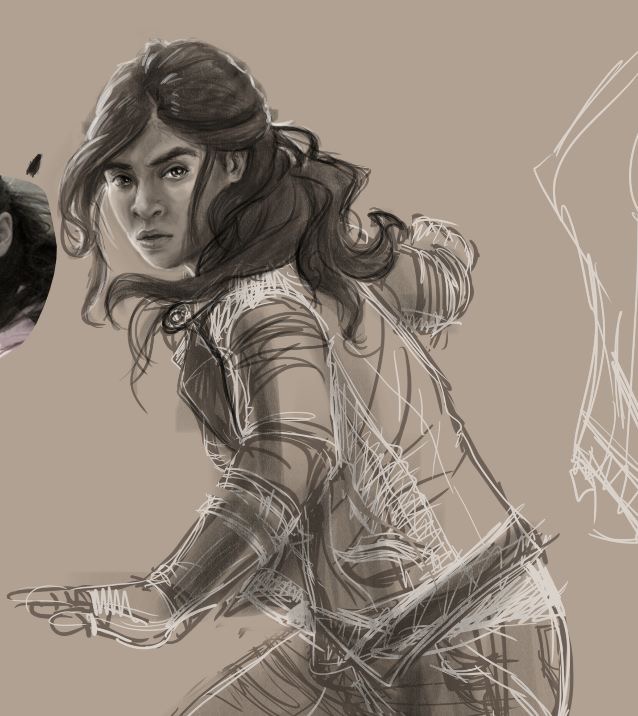 IMAGE: (Work In Progress Sketch of E - ready for action)

Episode 1/2 Synopsis: Estelle "E" Sekul is considered "weird" and a "loner" in her small town. She prefers a good fantasy story over the mundane of everyday life. But now, her Mother is gravely ill and E is suddenly responsible for her care. Yet, all E can do is watch helplessly as her Mother gets steadily worse and the illness baffles doctor after doctor.

Meanwhile, strange murders begin to appear around town with all victims bearing a strange mark on their skin that attracts the even stranger. The "Marked Murders" bring E's long-lost Uncle Sal back home and much to E's suspicion, he might know more than he lets on. Will E be next to be Marked? Or worse... someone she loves?
PLEASE check out the EXCERPT on the official website, so you can get a real feel for what the script book with the artwork looks like! Sadly, the upload on Inkshare sadly doesn't hold the format, only allowing words in a free-flow format. www.destinyofthemarked.com
What is this Weird Book?: Basically, since I don't have the means to make my own shows, or the contacts, I decided to finally put my series down in the only way I really knew how - via scripts and art. We've all read stage plays in school, so it's very similar to that, but I give you an array of artwork to help you to enter the world that may not have as much description as normal. Episode 1 has already been released in 2015, but with the votes on INKSHARE, you can help me to bring Episode 2 (script and art) to you along with "revamped" Episode 1! I'd love to bring more story and images to you and INKSHARE will help me do make the experience of DotM more enjoyable and thrilling to look at! I'm also very excited about the possibility of working with the amazing Geek and Sundry (if chosen from the top 3) to turn this series into what I always dreamed it could be!

If you have any questions about the series, feel free to hit me up on INKSHARE or on social media on Facebook, Tumblr, instgram...I've got them all. I'd love to hear your thoughts, comments (not trolling comments please), or concerns for the characters well beings - I'm going to be putting them through a lot, so that's understandable.

There's Art?: Yes, I'm an artist first and foremost. Even after publishing episode 1, I still don't consider myself a "writer". While I can't really change the perks, I would certainly like to include some extra art somehow to the backers of this campaign, like a nice print of one of the cover illustration or something along those lines (obviously I'd have to talk to those at Inkshares to see about that first should the campaign be fully funded). You can look at the art already in existence on the OFFICIAL SITE and various social medias linked there.
DotM Wallpaper Below: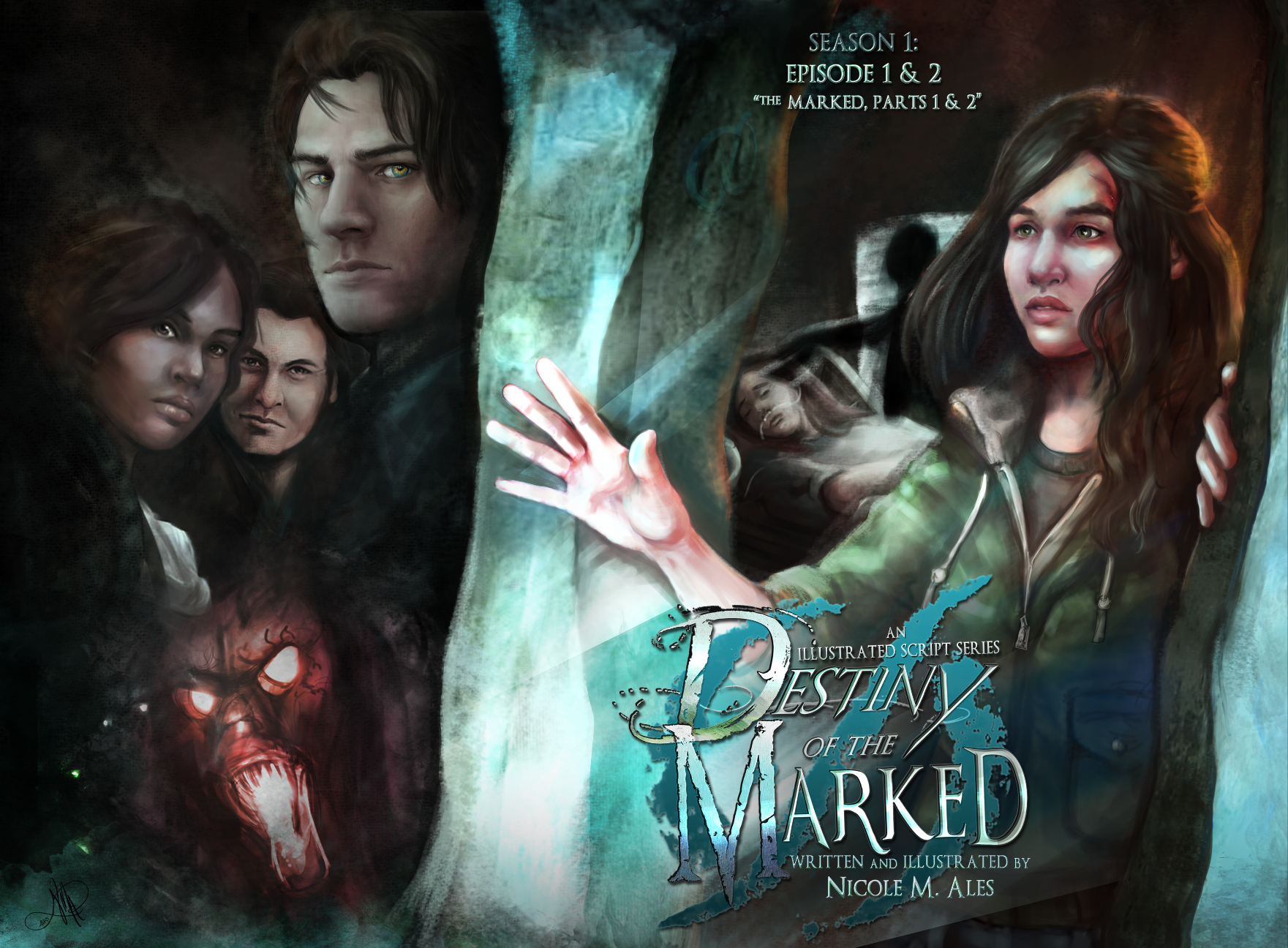 About the Author/ Artist: Nicole Ales is a digital artist, working on illustration, concept art, storyboards and more. She's currently attending Gnomon School of Visual Effects in Hollywood learning 3D Modeling and Texturing to get into the entertainment industry. Destiny of the Marked has always been close to her heart and helped her to cope with a major family loss 9 years ago. Join her in exploring what it means to be human in this "dang" world through scary creatures, distant (but not too distant) worlds, and the colorful (and might we say good looking) cast of Destiny of the Marked! www.nicolemadelineales-art.com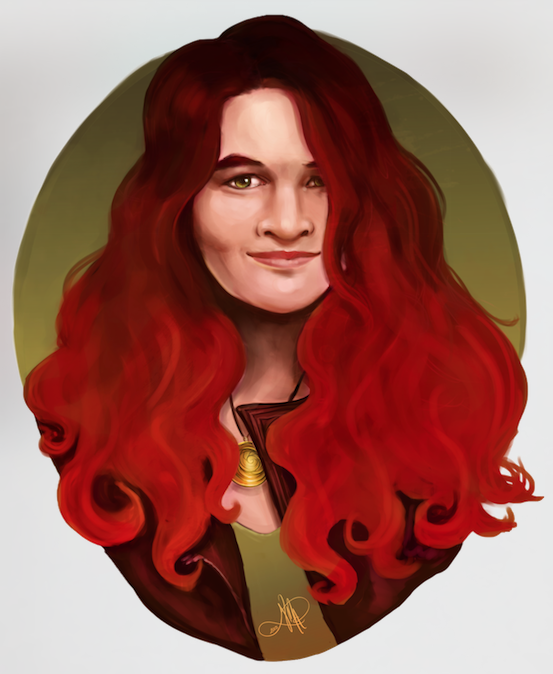 (I really need to update that image...my hair's not red anymore)