Jul 23, 2017
Hey there readers!
Well, I said I'd have some updates coming for you soon. So guess what? I got updates. :)

If you haven't already spotted me plastering these all over social media today, here are some progress photos of the artwork for the book!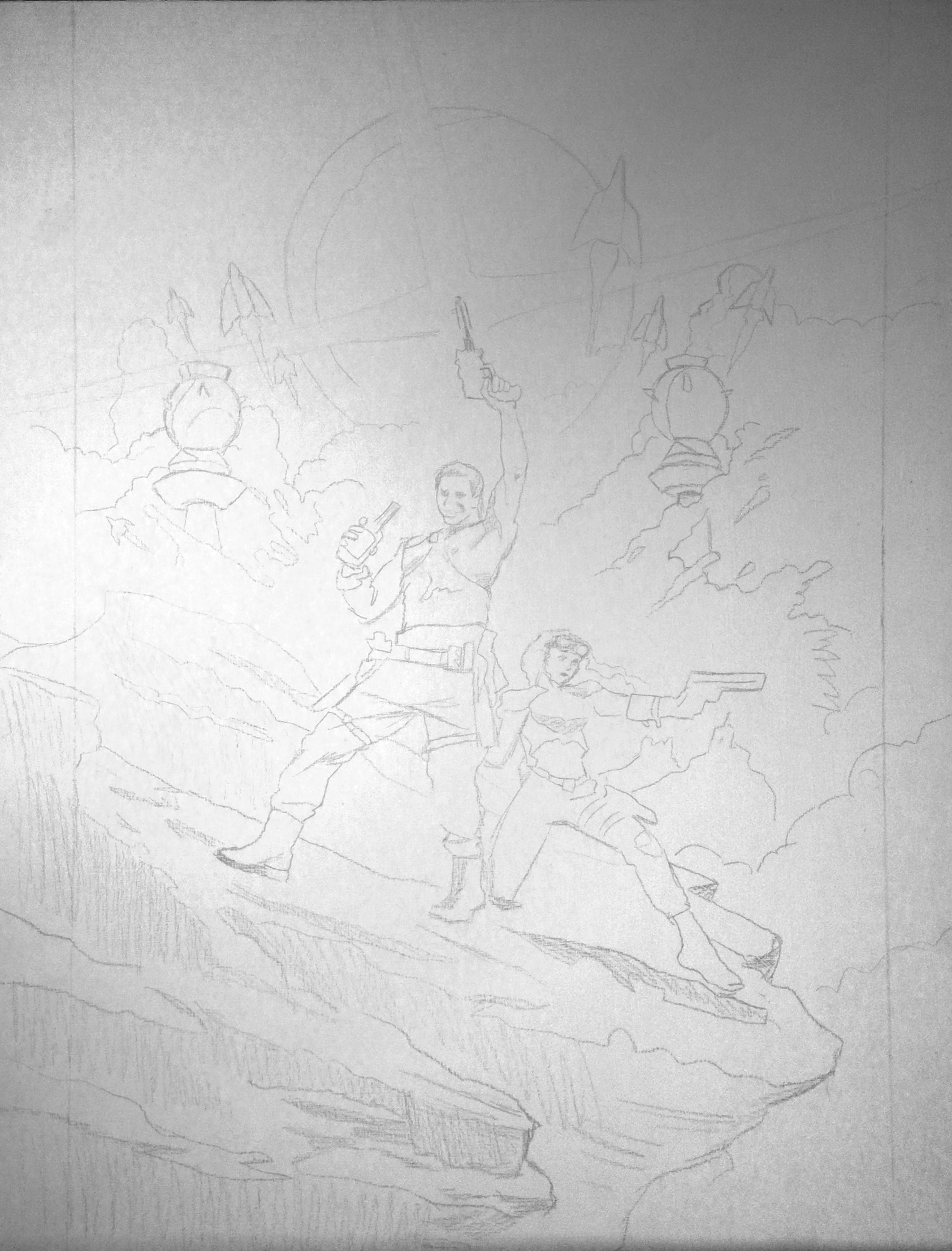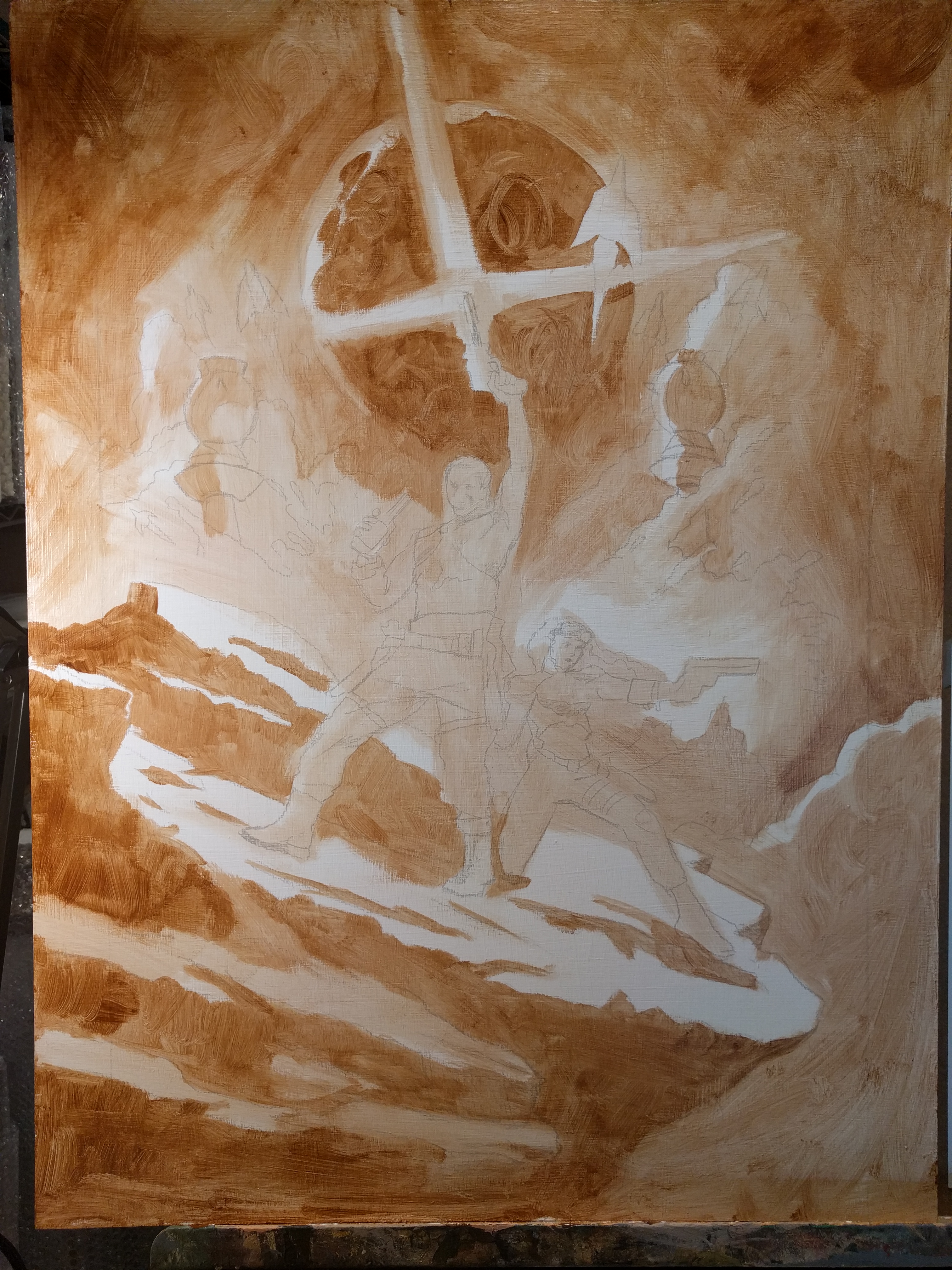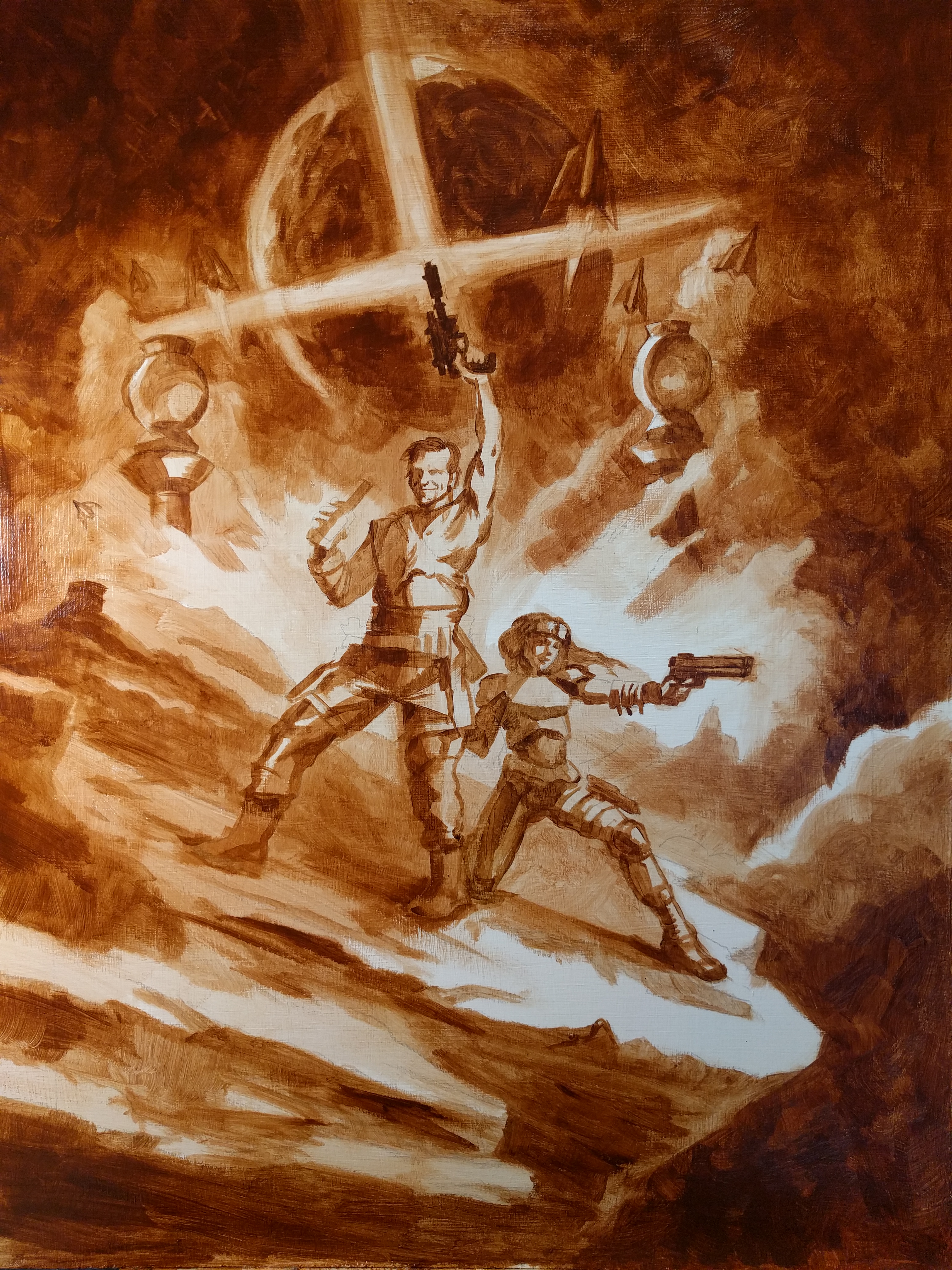 These come courtesy of the artist, Jessica R. Van Hulle, who is in fact creating AN ORIGINAL OIL PAINTING for the book cover! Why? A) Because she is fantastic, and B) Because I am a crazy person and decided "go big or go home". She is without a doubt creating something that truly captures the old-school fanciful sci-fi spirit that I hoped for with Dax. Can't wait to see the final piece! You can check out more of Jessica's work at theladyjessica.com.

Also, while we still do not have an exact publishing date for the book, the editing team says we may likely be looking at sometime in October. I will keep you all posted as soon as I have more to share.
Until next time!
-Tony