Nov 16, 2021

News! Good news, and not-so-good news.
Let's get the not-so-good news out of the way. I've received word that the release of Unnatural Ends might be delayed another two or three months, though nothing is confirmed yet. This is, apparently, down to some marketing strategy: Inkshares wants to put some extra effort into getting this book into the public eye, and there might be something to aiming for a release in the spring as opposed to the middle of winter. They're weighing the pros and cons now, and I'm trusting them to do what's best.
In much better news, we now have a cover!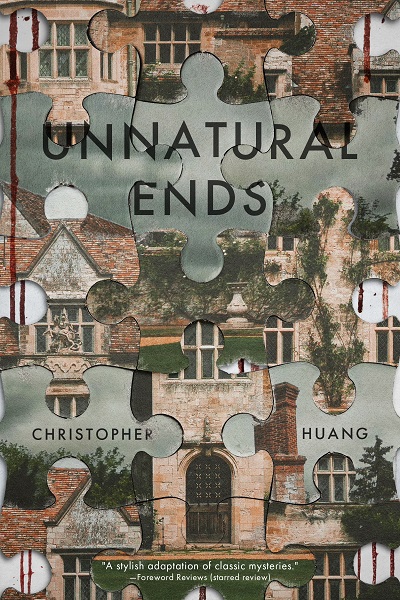 Credit goes to Tim Barber of Dissect Designs, who's done some amazing work on a number of other Inkshares titles. For Unnatural Ends, he's taken the fractured family situation at the core of the story and expressed it as a jumble of mismatched pieces forced together. Brilliance, I think.
Now we just have to wait for Inkshares to work their marketing magic (consider telling your local library) and for the book to make its way to the bookstore shelves.