ABOUT THE NOVEL
Ellan has a drug problem, she has successfully hidden it from her husband for years. She waits until Don is home with the baby and leaves to get her next fix. Ellan doesn't think she is in the wrong, she deserves a mental break from the stress of her life.
An ancient monster is awaken. It moves in your nightmares and hunts you while you are weak. It uses your greatest fears against you. It targets its victims with a drug called Blind. Once the user smokes the drug, it is targeted for the hunt. The beast has a certain set of rules, the hunt is a game for it.
Don can't find his wife. He has been having horrible dreams. There is something in the shadows that watches him while he sleeps. He doesn't realize that everything is related. He needs to find his wife before the monster can kill her.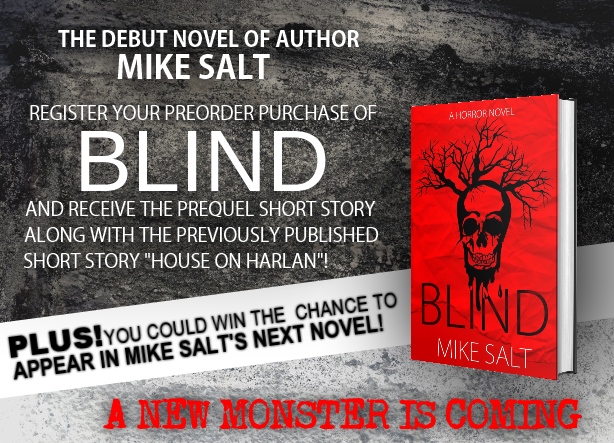 FOR FANS OF: Blind is written for horror fans of the horror films It Follows and of Nightmare on Elm Street.
Thank you everyone for the support! I can't wait for you to read BLIND!