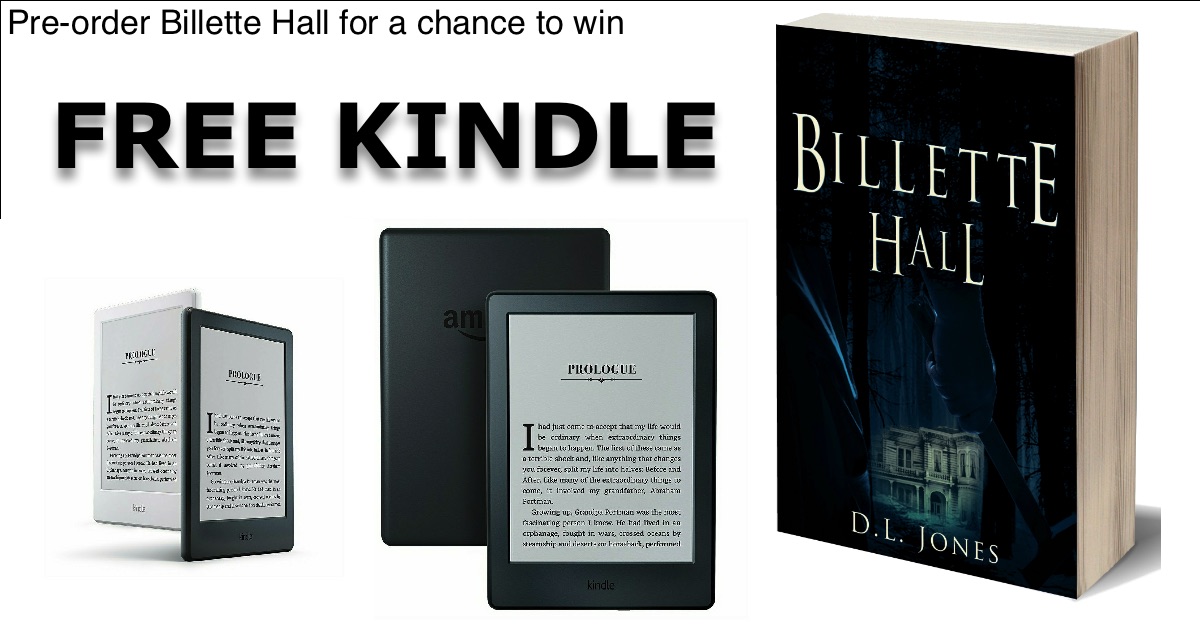 You can win a Free Kindle Ebook reader if you pre-order Billette Hall. Visit dljonesbooks.com for more info.

A few years ago I got into writing screenplays for fun. Ive completed and submitted one to the Nichols Fellowship screenplay competition, posted a few on websites and twitter etc. Billette Hall was one of the ones I was working on, I am now converting/fleshing out that screenplay to my new horror novel.
When I first started Billette Hall my thoughts were "why arent there any stories that take place during slavery times that isn't actually about slavery?" Yea it takes place in slavery time, and that is the backdrop but the story can just be a story that happens during that time and not directly related to slavery.
I started out to write a screenplay with that in mind. yea it has slaves, yea it takes place during slavery but its a horror story on its own and the horror part is just horror...not slavery or slave related...other than the setting and using that time to help with the rules of the story etc.
Well. I didn't completely accomplish what I set out to do because the story is still being driven by the character being slaves dealing with being slaves and slavery times...but it is still a horror story and it gets part of the way there. I think in this case it makes it interesting.
Be sure to check out the sample chapters I have uploaded. they are unedited first drafts but it should give you an idea of the type of story I am telling.
Follow me and Preorder a copy if you like...I would greatly appreciate it.