RED ALERT! As of Nov. 17, 2020, I have entered the sequel to Bane of All Things into Inkshare's latest Manuscript Competition -- a contest scored on social engagement, not pre-orders. Check it out and lend you support with a Follow at The Crucible Tree.
You can find the original drafts of the first four chapters of Bane of All Things under the READ tab. For where we are in the production process, please check under the DISCUSSION tab for my latest supporter update. To be among the first to know when we have a release date, click the Follow button.
What is Bane of All Things?

BoAT is a gritty (without being grimdark) epic fantasy intended for a young adult/adult audience. It explores the transformative power of guilt, the price of loyalty and the uncertainty of truth in a world where Howard's Solomon Kane and Dumas's musketeers would feel at home.
Speaking of that world ... (It's a high-res image, so you can zoom in with your browser):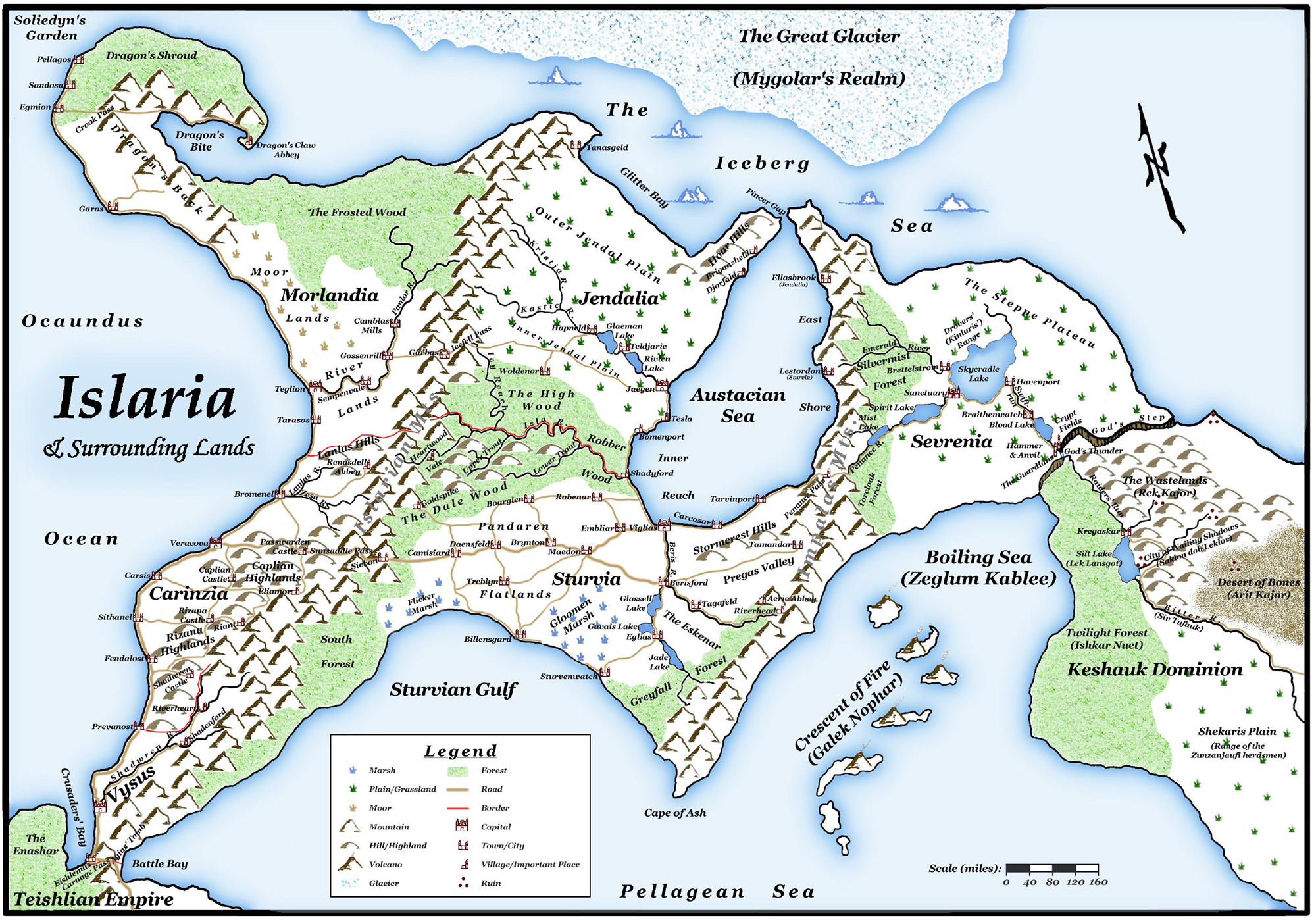 The story
The gods are dead, prayer is the path to Hell, and corpses linger to haunt the living long after they are dust.
Ryn is a church soldier who lost his faith after following orders instead of his conscience allowed a village to be slaughtered. When he finds himself bound to a sentient sword bent on genocide, his deepest shame may be his only hope to prevent an apocalyptic war.
Josalind is an outcast plagued by visions and voices that would use her, Ryn, and the sword as pawns in a mad end game that began thousands of years ago. She intends to decide her own fate, even if that means sacrificing herself to save Ryn's soul from the sword.
Religious fanatics and rival sorcerer cults will hunt them across four kingdoms with no idea of the horror they might unleash, but Ryn and Josalind's greatest threat may be each other.
Who I am

Way back, I trained and worked as a museologist (one of those people who do all that mysterious stuff behind the scenes in museums) and then as a journalist/newspaper editor. These days, I am a self-employed marketing communications and media relations consultant with a client base that ranges from multinational high-tech companies to law firms and commercial real estate developers.
I have always been compelled to write fiction. My mother introduced me to E.B. White when I was seven, while my Grade 3 teacher revealed the Shire and Middle Earth to me a year later. Today, it is the tireless support of my wife, Natalie, that keeps me chasing the dream of publication, and my autistic son William, who everyday teaches me the virtues of kindness and empathy.
I'm inspired by authors like Piers Anthony and Jack Chalker, true working writers who just sat down and churned out one distinct idea after another. And authors like Jim Butcher who are about my age; I can only gaze in wonder at the talent that allowed them to hit their stride and launch great careers so young.