Nov 11, 2016
So yeah. Long time no update. 
Stuff has happened. Probably a lot of stuff and I've been busy with grad school, but really I don't feel like talking about any of that. Because right now sucks. A lot.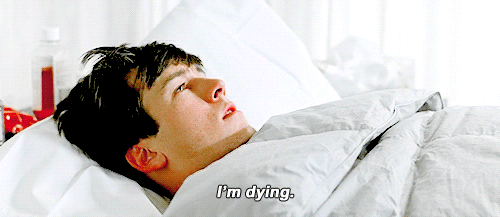 Why I'm updating everyone at this time when so many of us just want to curl up into the fetal position and do nothing is because while I don't have a lot of money to donate to causes that may need it in the next four years or the skills to help people (I write silly stories about monsters), what I do have are six codes for the audiobook version of An Unattractive Vampire. 

So here's the deal: between now and December 15th, donate to an at-risk cause. Here's a list from Jezebel to get you started. Once you've donated, tell me. Tweet at me @jimmcdoniel or leave a comment on this post telling me that you've donated or walk past me on the sidewalk and give me the Elder Sign. Just make sure I know and your name will be added to the list. On December 16th, I will draw six names and those lucky do-gooders will be able to experience my book as it was meant to be experienced: read to them by a British man.
So hey, let's get out there and make this all suck slightly less.