Ageless - A Sword and Laser Contest winner here on Inkshares.com

SUPPORT TIMELESS - AN INDIRECT SEQUEL TO AGELESS

Praise for Ageless
"Ageless shines is in it's ability to combine sci-fi themes with world history in a way that feels believable and memorable." ―WordoftheNerdonline.com
"Ageless is a compelling adventure populated with dynamic characters, and it's thought provoking. Books don't get much better than that." ―TheWarblerBooks.com
"I could picture this book being adapted as a summer blockbuster film." ―CulturedVultures.com
"Excellent." ―Philadelphia Weekly Press
"Ageless showcases a mind full of ideas and complexities...pose(s) questions of morality, mortality, and the subjective states of good and evil." ―The Sun News
"Ageless is a debut for the ages and Inman is a talented new writer for readers to watch out for." ―Examiner.com
"I couldn't read the pages fast enough (yes, I did stay up until 2:00 A.M. one morning to finish it)." ―OurKidsMom.com
"Just great characters, a compelling story and an excellent 'what if?'..." ―KenoshaNews.com
"An elaborate story that challenges our inner detective. The intricate plot is a fascinating puzzle to navigate and enjoy." ―J-F Dubeau, author of A God In The Shed and The Life Engineered
"Fans of Lost or late Claremont X-men will feel right at home in this piece." ―G. Derek Adams, author of Asteroid Made Of Dragons
"I really enjoyed this story and look forward to Inman's next outing." ―Dave Barrett, author of It's All Fun and Games
"A fascinating complex read that you'll love reading. Not a disappointment in it." ―Brian Guthrie, author of Rise and After Man
"Crisp, enticing and creative." ―Ricardo Henriquez, author of The Catcher's Trap
"An original spin on eternal life...very much enjoyed the read." ―Craig Munro, author of Bones of the Past
"Powerful concept. Engaging Characters. Pretty much everything you want in a book..." ―Rick Heinz, author of The Seventh Age: Dawn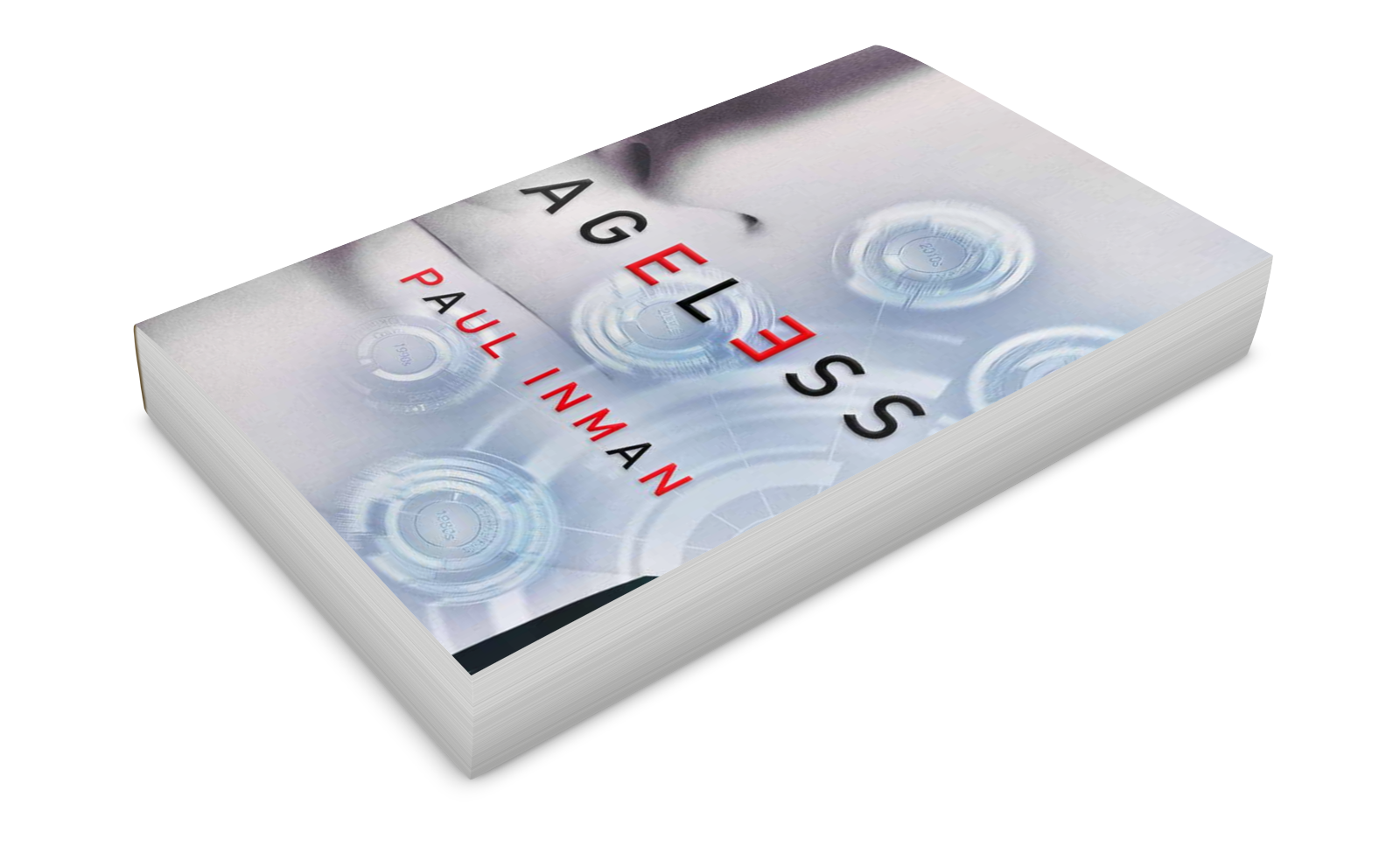 Ageless
Imagine that you aged so slowly that your youth and vitality seemed eternal, impervious to the ravages of time. For Alessandra, a woman whose genetic code makes her ageless—perhaps even making her immortal—this fantasy is a reality.
But it's not as idyllic as it seems.
Her rare condition only leaves her feeling isolated and fearful of what her circumstances really mean for her future. And Alessandra has every reason to be afraid. After many years in captivity as the subject of Nazi science experimentation, she's unnerved by the memories of her exploitation and desperate to keep her identity a secret. This proves to be exceptionally difficult when impassioned CIA agent Mark Richards develops an unhealthy obsession with capturing her.
After decades of fleeing her enemies, Alessandra finds a devoted ally in Grey Chapman. But can she learn to trust another after all she's been through? Ageless is a thrilling journey that spans decades and asks the question, if you could live forever, would you want to?
About the Author
Paul Inman has a passion for storytelling across many platforms, including all styles of music, short films, podcasts, and different genres of writing. As a graduate of Coastal Carolina University, he holds a BA in music performance and an MA in teaching.
His debut novel, Ageless, is one of the winning entries in the Sword & Laser Collection Contest from Inkshares. He currently teaches chorus at Myrtle Beach Middle School and lives in Myrtle Beach, South Carolina, with his amazing wife, Kim, and wonderful daughter, Parker.
More from Paul Inman
"1989" from Too Many Controllers ― Fifteen short stories across genres, time and realities connected by one theme: video games. Coming in 2017 from Nerdist and Inkshares. Preorder now.
"Selfless: What Grey Did" ―Ageless "sidequel" short story exclusively on RollOutReviews.com
Motor City Chronicles - Book One: Transgressions ― In the year 2030, the world struggles to find balance after nuclear war. 17 year old orphan, Cam Blackwell, holds an ancient secret that could bring balance to the Earth. But first, he has bigger problems.
Timeless - The Life and Times of Eugene Trickens ― Follow the life of Eugene Trickens, a survivor of WWII genetic experimentation with a secret, in this indirect sequel to AGELESS.
You can read the first chapter below, titled 5:23 PM - Italy 1943, or listen to a FREE audio excerpt, read by the author, by clicking below.