Feb 15, 2017
***If you're on my author mailing list, you may have gotten this twice, sorry. If you're not on the mailing list, then sign up HERE. Cheers!***
Hey, gang! It's been a while. But I've kept myself busy! Let's catch up some, shall we?
1st - Too Many Controllers was pulled from production for reasons beyond our control, but you can already find some of the stories from those amazing authors elsewhere on the webz. (Before you ask, if you invested, yes, refunds will be coming soon, so I'm told)
"So, what's that mean for your short story, "1989?"
Glad you asked. I am currently working on plans to expand it into a longer tale. Right now I'm not sure if that means a novella (a short novel or long short story) or a full-length novel, but I'll let you know as soon as I know.
2nd - I've been working on Timeless (working title), the indirect sequel to Ageless. I have planned the entire story and it seems to be turning into a full-length novel. I was hoping for something along the lines of a novella. But, alas, it seems that the life of Eugene will not be abridged. Things have been going well with the writing. I am about halfway through the first act with hopes of finishing the first draft by April. Follow the Inkshares draft page HERE.
And here's the placeholder cover too!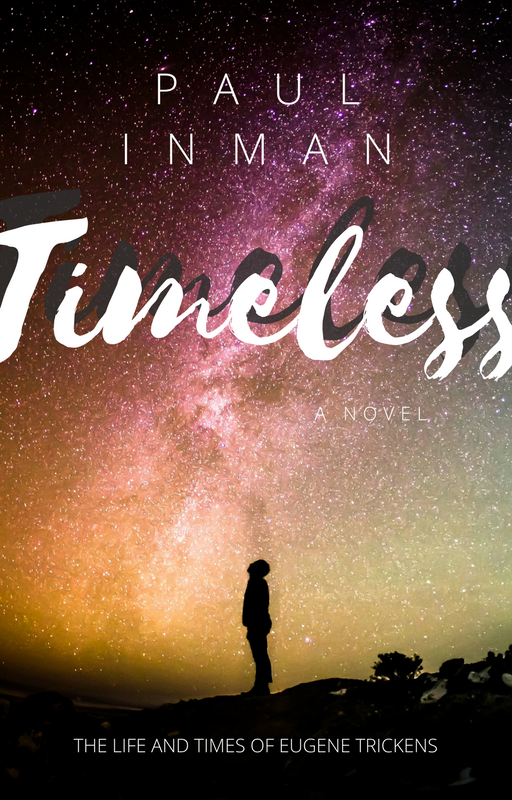 3rd - I have a goal for 2017 to write one short story a month unrelated to any other thing I'm doing. I wrote one in January with the hope of giving it to you guys for free. But it needs a LOT of love, so maybe I'll hold off on giving them out until they have seen a good bit of revision. I already have my idea for this month's story. I'm eager to get it out of my head. Incidentally, the January one has a working title of "Cause & Effect."
4th - Happy Valentines Day! Much love to all who have supported this crazy dream of mine. Thanks!