May 29, 2018

Dear friends and followers,
Things are really progressing! We have:
Galleys! And a new cover!

Reviews! Blurbs!
Interviews! (You'll want to check this out.)
So, first off, the galleys. LOOK! Inkshares posted this to Twitter a few days ago: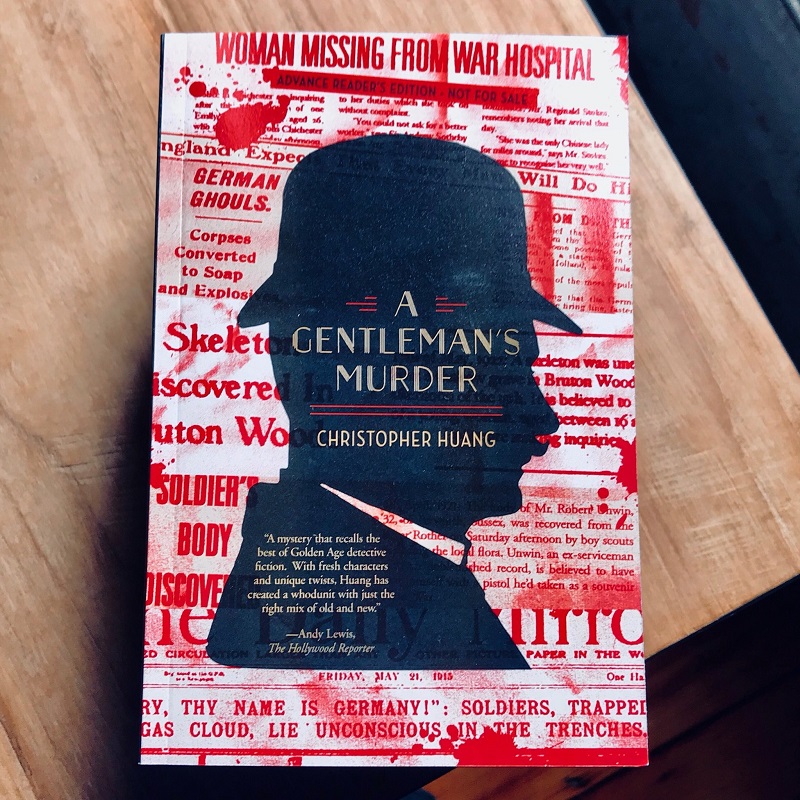 Yes, there's a blurb there from Andy Lewis of The Hollywood Reporter. It says, "A mystery that recalls the best of Golden Age detective fiction. With fresh characters and unique twists, Huang has created a whodunit with just the right mix of old and new."
If you head over to one of the online retail outlets like Amazon, you'll see a few other blurbs too: 
"Dorothy Sayers is alive and well and writing under the name of Christopher Huang. A Gentleman's Murder echoes the traditional mysteries in the best sense: no car chases or explosions, just great characters and a feel for time and place." - Rhys Bowen, author
"Settings and atmosphere captured perfectly from nearly a century ago, complex characters, and a compelling mystery―Christopher Huang's A Gentleman's Murder is a must read for fans of Anthony Horowitz, Charles Todd, and Anne Perry." - Daryl Maxwell, Los Angeles Public Library
"A dazzlingly atmospheric debut that transports you to 1920s London. A Gentleman's Murder is a meticulous mystery that will keep you guessing until the end and please fans of both Agatha Christie and Gillian Flynn." - Sarah Nivala, Book Soup
Over on Goodreads, Advance Reader reviews are already coming in.
And interviews. Well, interview, singular ... for now. I exchanged a few friendly words with Jacqui Castle, author of The Seclusion, on her blog. Here's the link. (While you're at it, why not also check out The Seclusion? It's quite the disturbing little dystopian epic.)
And we're on track for the official publication date of 31 July 2018. TALLY HO!